---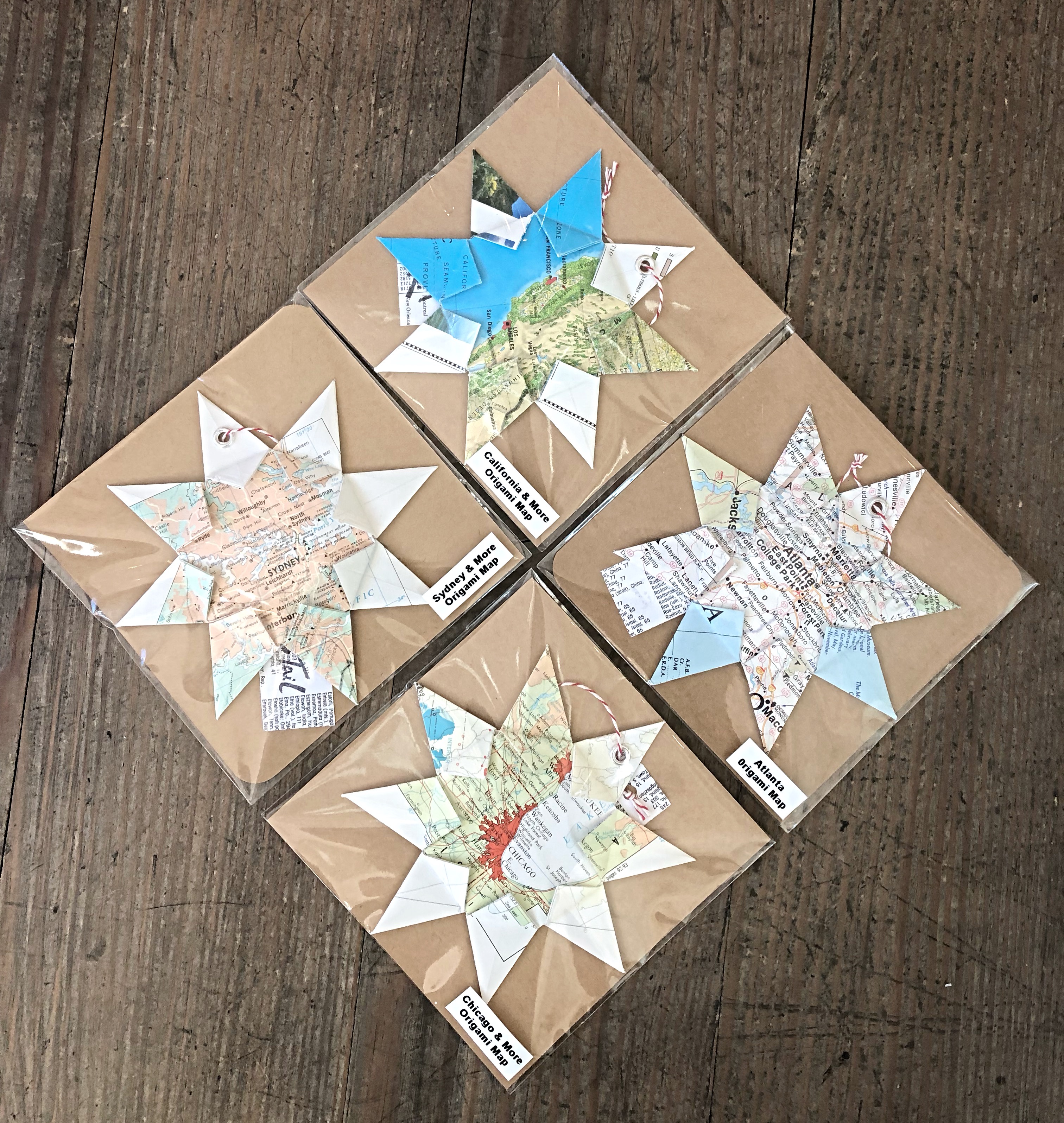 The Foxes Tail: Origami Created from Assorted City Maps of USA
---
Atlanta, Denver, New Mexico, Pittsburgh, NYC, Texas, North America & Washington State
Measures just under 5" x 5" point to point
These handmade origami maps ornament is a perfect gift for any occasion. Whether it be Christmas, a birthday, wedding, graduation, housewarming, 1st anniversary (which traditionally is paper) or to commemorate a trip; this unique and personal piece will last a lifetime. It is light weight, fits in with any decor and will look fantastic on a Christmas tree!
Get to Know the Austin Artist of The Foxes Tail:
Laura of The Foxes Tail joined the team of artists at Art for the People via Ashley of ASHDEL who has her earring in our artisan market!! We were so excited to meet Laura with her upcycled rope bowls and cotton rope bowls, origami created from maps and many other divine hand crafted functional art!!!!