---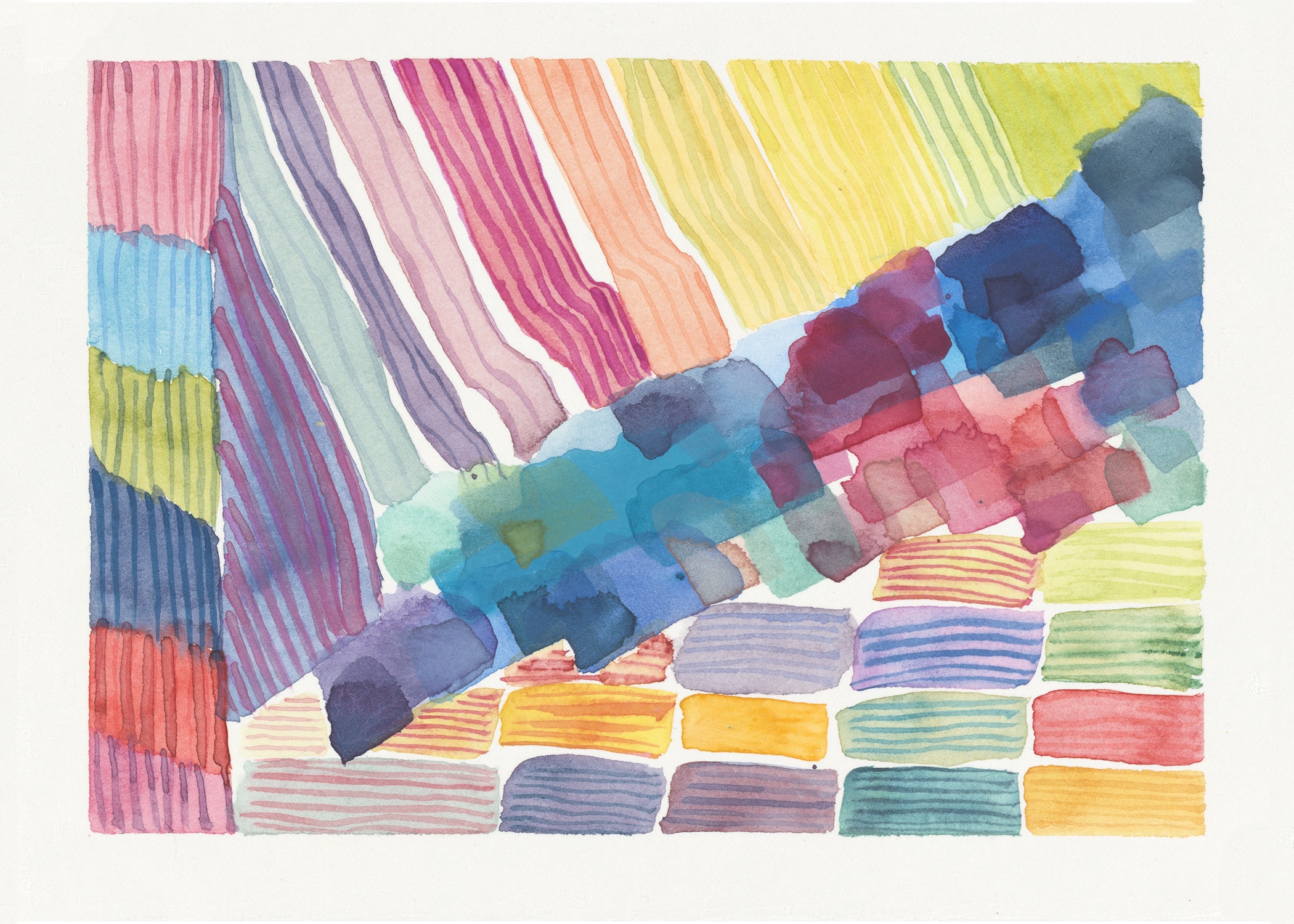 Kerry Hugins: Untitled 2019 Card
---
Untitled 2019
Kerry Hugins
Austin Tx Artist
Card is 5" x 7.25" and is printed on watercolor paper and includes an envelope. This is a huge benchmark for Kerry to enter into creating greeting cards from her original artwork!!!
Get to Know the Austin Artist: Kerry Hugins
Kerry is a long time contemporary watercolor artist living in Austin, TX. One of her many roles is currently a stay at home mom to a wild 4 year old.  Kerry finds creative inspiration by spending her days outside, running and painting methodically.