---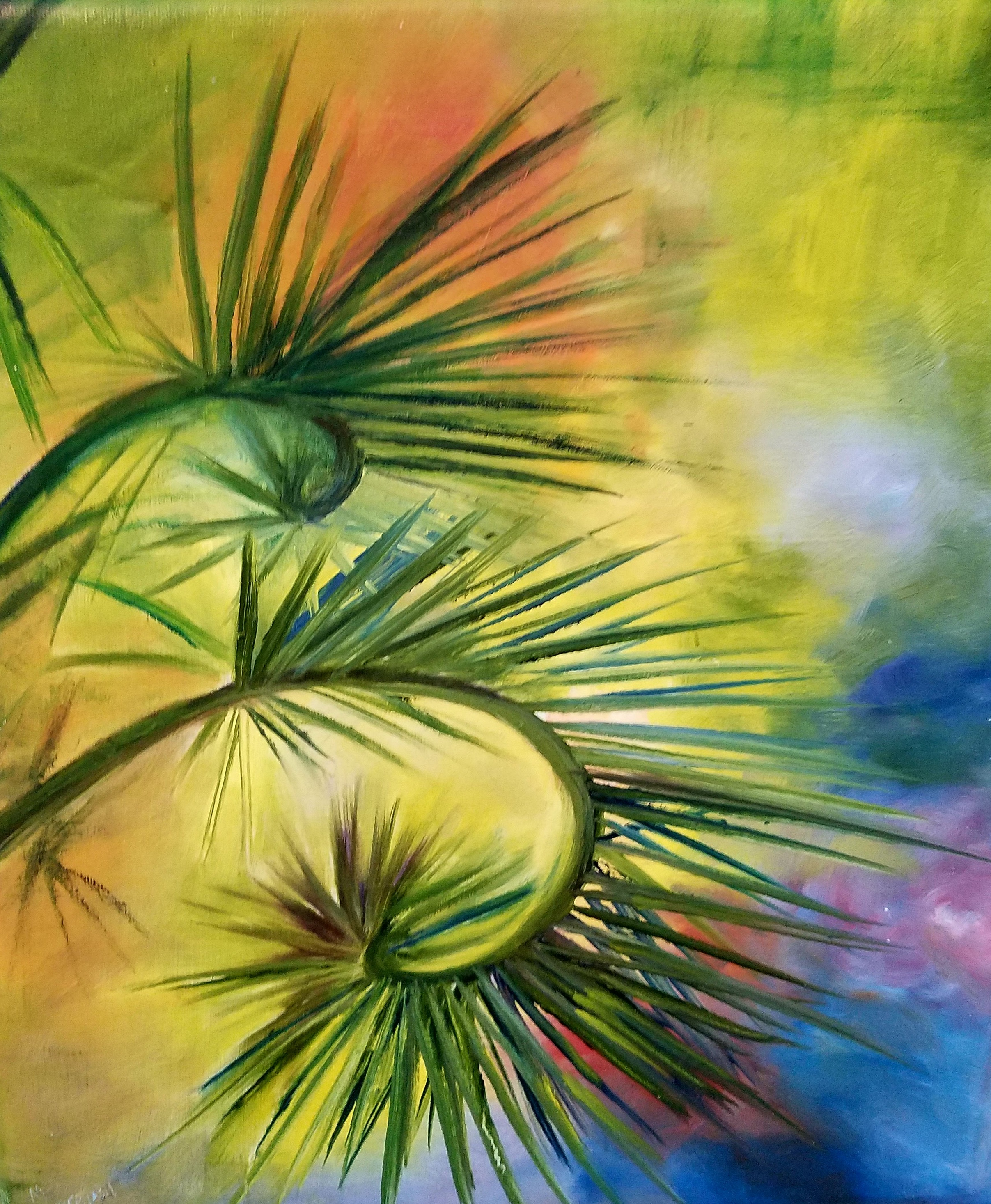 Marilyn Querejazu: Palm in Sunlight #3 Cards
---
Palm in Sunlight #3 Cards
Marilyn Querejazu
4.5" x 5.75" Cards with envelope
This is an unusually large "dwarf" palm my neighbor planted between our front yards.  Every morning the light is unique so I always stop and look up into the sky between the fronds.  When the sprinklers are going the light splits into every color.
Get to Know the Austin Artist: Marilyn Querejazu
I make art in several media in my backyard shedio, my usual focus is nature.  I studied painting in Austin and Bilbao, Spain and continue to learn about art in and out of classrooms and studios. Creating art (even when it doesn't work) makes me tick (what clocks used to do).