---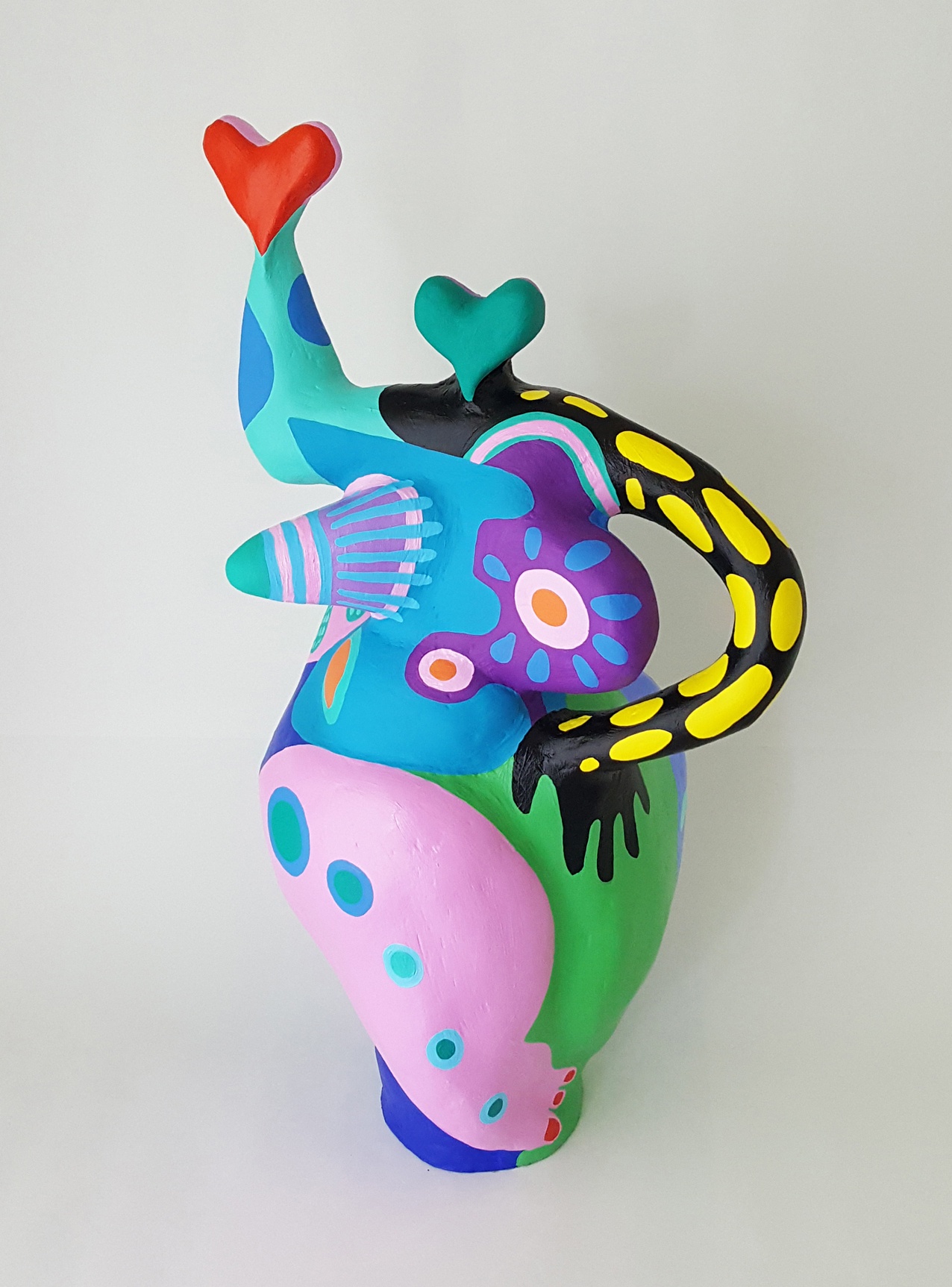 Aasa Rosti: Abstract Woman in Love
---
Abstract Woman in Love
Aasa Rosti      
Mixed Media/ papier-mache sculpture
(paper, pva glue, wheat paste glue, masking tape, wood, metal wire, acrylic colors, acrylic varnish).
Size: 20.5"  x 10" x 8"
Abstract Woman in Love is a bold, colorful and wonderful woman!  She is in love in the sense that love is as a state of mind. She lives in Love! She is Love!
Get to Know the Austin Artist: Aasa Rosti
I'm a papier-mache artist and painter, and I absolutely love colors!
Inspired by people, animals, nature and in general my journey, I create sculptures, home décor objects and paintings. My work is usually quite whimsical and fun and above all colorful.  I make anything from simple line drawings to big colorful sculptures that I call "Abstract Woman in Love".