---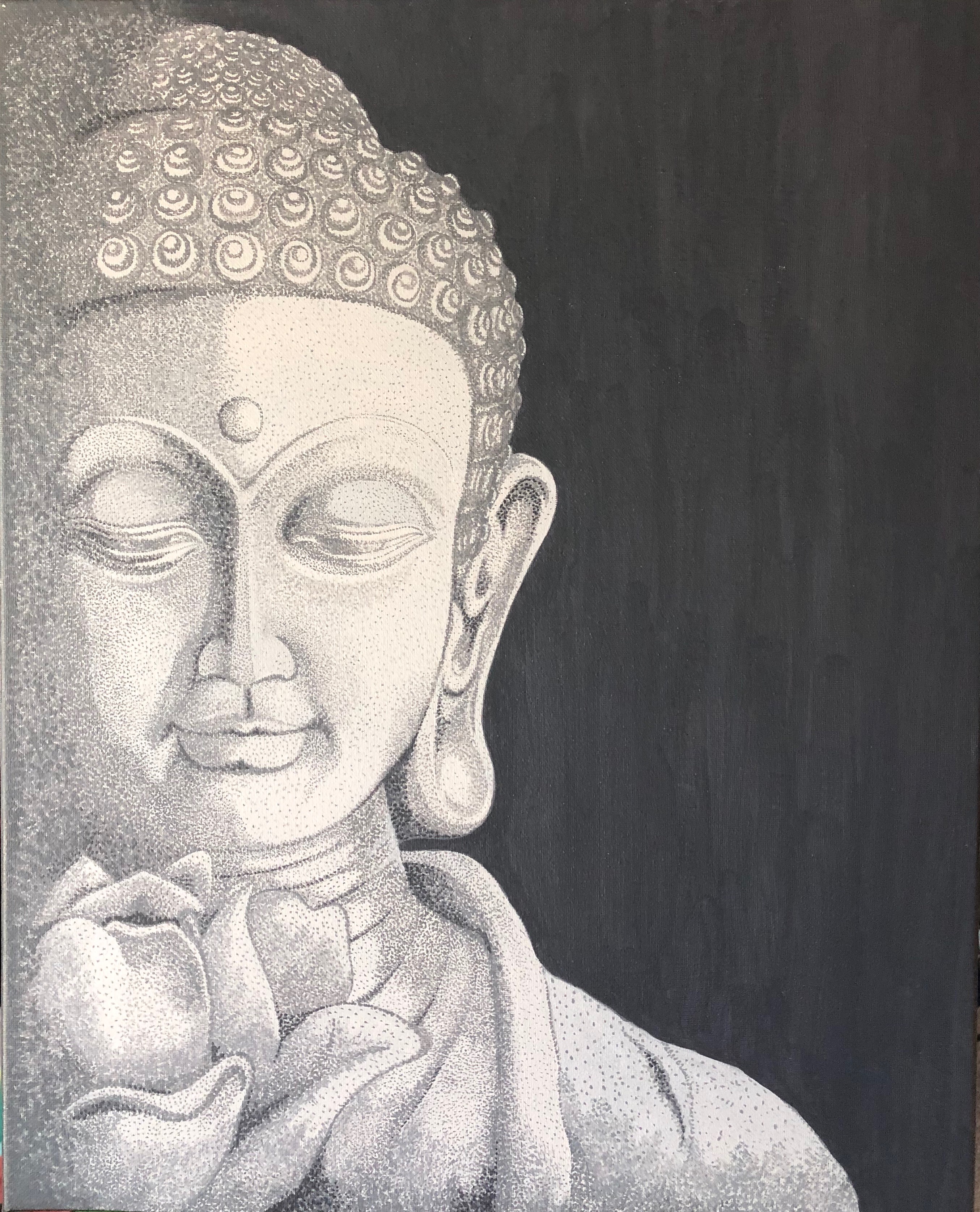 Amrita R Shreyes: Buddha
---
The Buddha
Amrita R Shreyes
Acrylic on stretched canvas
16" x 20"
$300
Inspiration - I tried to capture the peacefulness, happiness and grace on The Buddha's face. A Buddha refers to a person who is awake (to reality) and has achieved the highest state of wisdom and love. 'The Buddha' refers to the founder of Buddhism -Siddhartha Gautama. The painting is completed  by creating a gradient effect by putting numerous tiny dots. This painting technique is adapted from traditional indian mural painting.
Get to Know the Austin Artist:
 An engineer by profession and an art enthusiast at heart.