---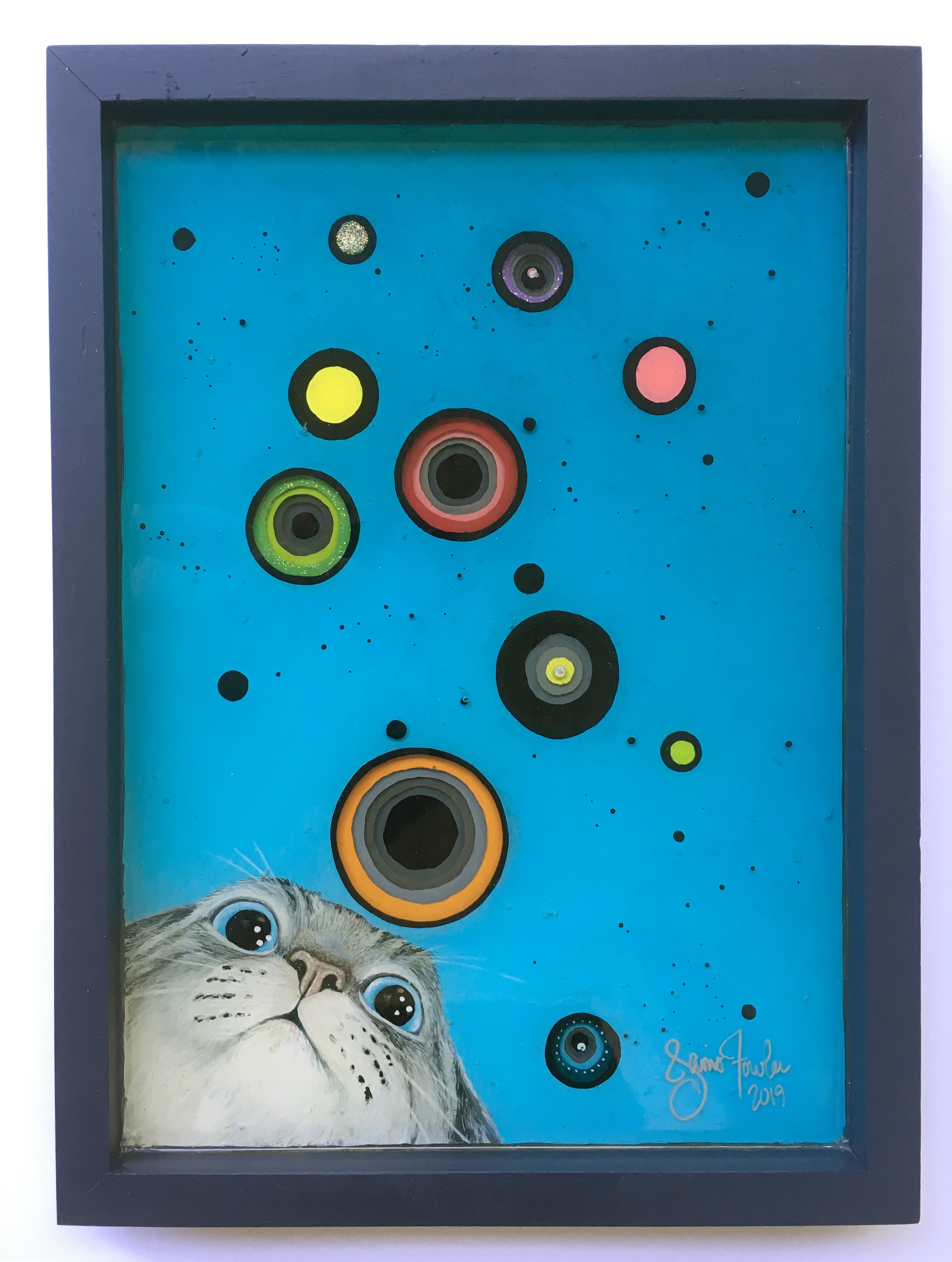 ART FOR THE PEOPLE: Janis Fowler: Playtime Portals
---
Playtime Portals
Janis Fowler
Acryl gouache in layers of resin
11"x14"
Mikey reacts to the magical portals, invisible to the human eye, which seem to open up in the wee hours of the morning. The piece is created by layering paint in resin to create a 3-D effect for the portals.
Get to Know the Austin Artist: Janis Fowler
I'm an artist living on the east side of Austin, and I fill my days with creating art celebrating living things. I've always been drawn to painting and drawing animals and people and I love to paint both real and fantastic interactions between them. I strive to show the personalities of the creatures in my art, and I hope the viewer loves viewing them as much as I love creating them!