---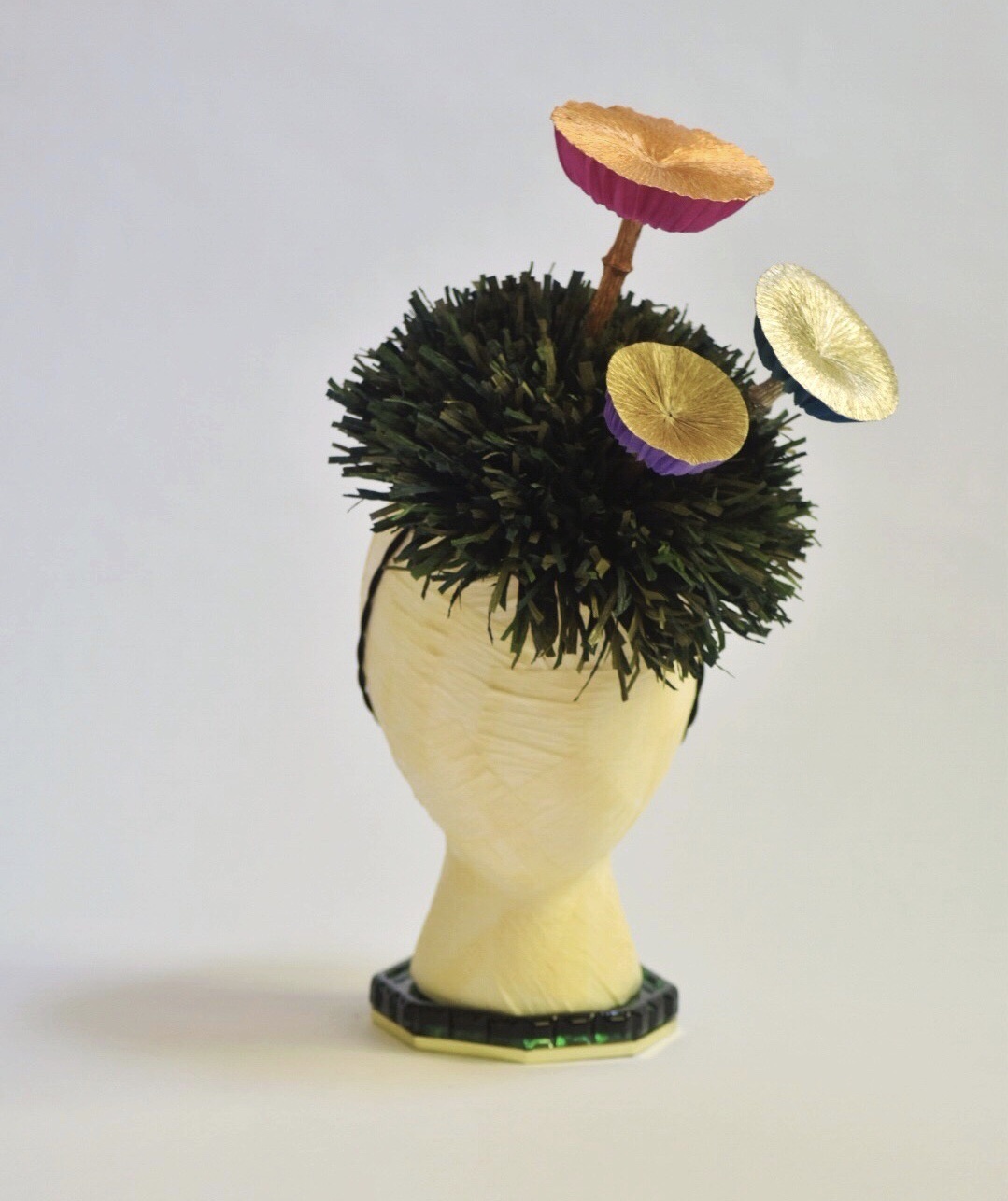 ART FOR THE PEOPLE: Kerry Joyce: Magic Mushrooms
---
Magic Mushrooms
Kerry Joyce
Crepe paper, wire, adhesive, felt, thread, elastic, foam head, glass tray
10" x 15"
I learned to make these mushrooms from a brilliant paper artist friend. I envisioned them sprouting from a lush patch of green in the Pacific Northwest, where she lives. Hundreds of pieces of shredded grass later, and here we have it. The Magic Mushroom Patch for Kate.
Get to Know the Austin Artist:
I am a mostly self taught life long crafter who has just recently become comfortable calling herself an Artist. I find Paper floral art to be ever evolving as there are an endless variety of plants and flowers to replicate. I now see fresh flowers and rip them apart to study their construction.