---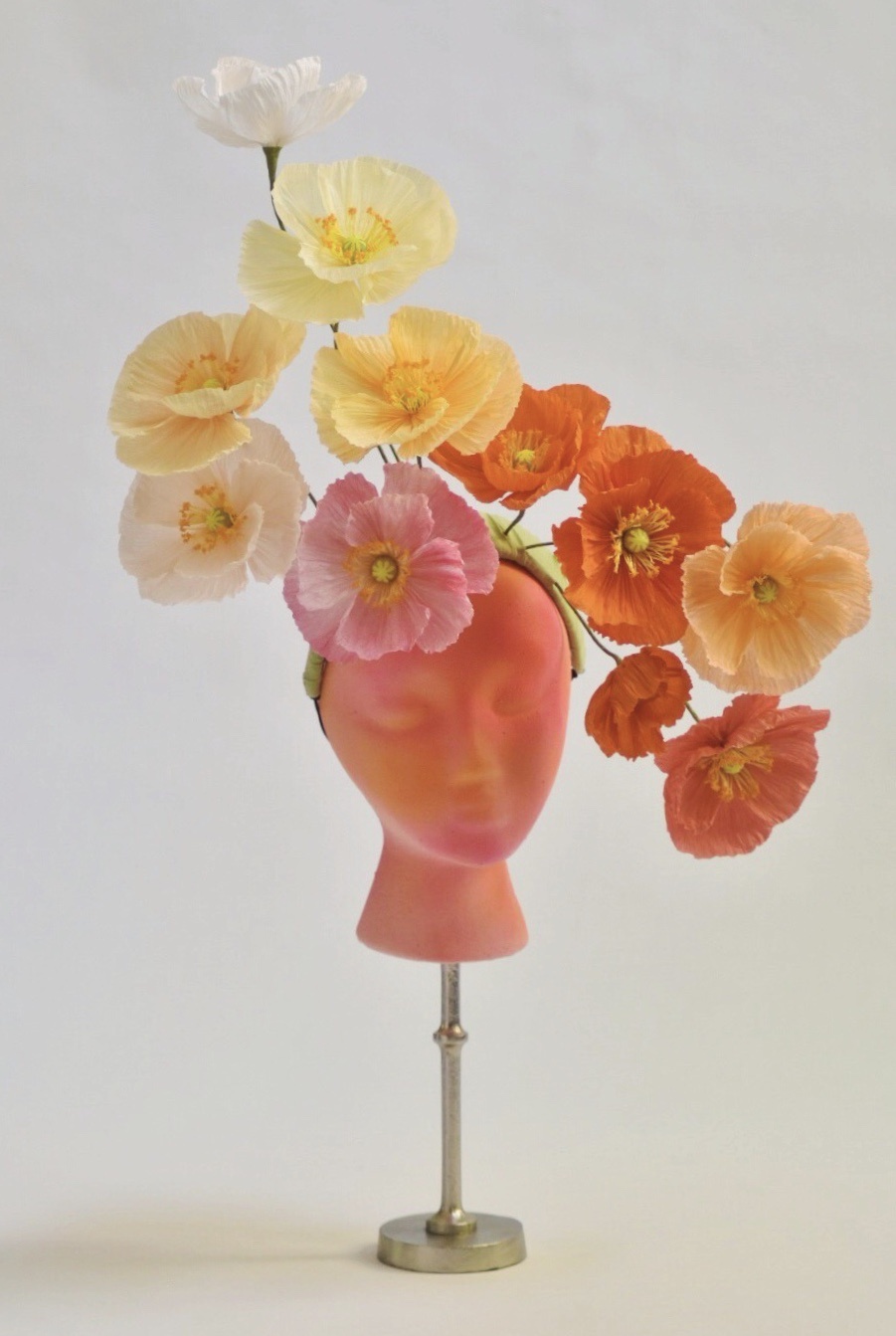 Kerry Joyce: Blooming Sunset
---
Blooming Sunset
Kerry Joyce
Crepe paper, wire, adhesive, pastels, elastic, foam head, spray paint
15" x 28"
This creamy pinky orangy color palette begs for a cold crisp glass of rosé at sunset.
Get to Know the Austin Artist:
I am a mostly self taught life long crafter who has just recently become comfortable calling herself an Artist. I find Paper floral art to be ever evolving as there are an endless variety of plants and flowers to replicate. I now see fresh flowers and rip them apart to study their construction.