---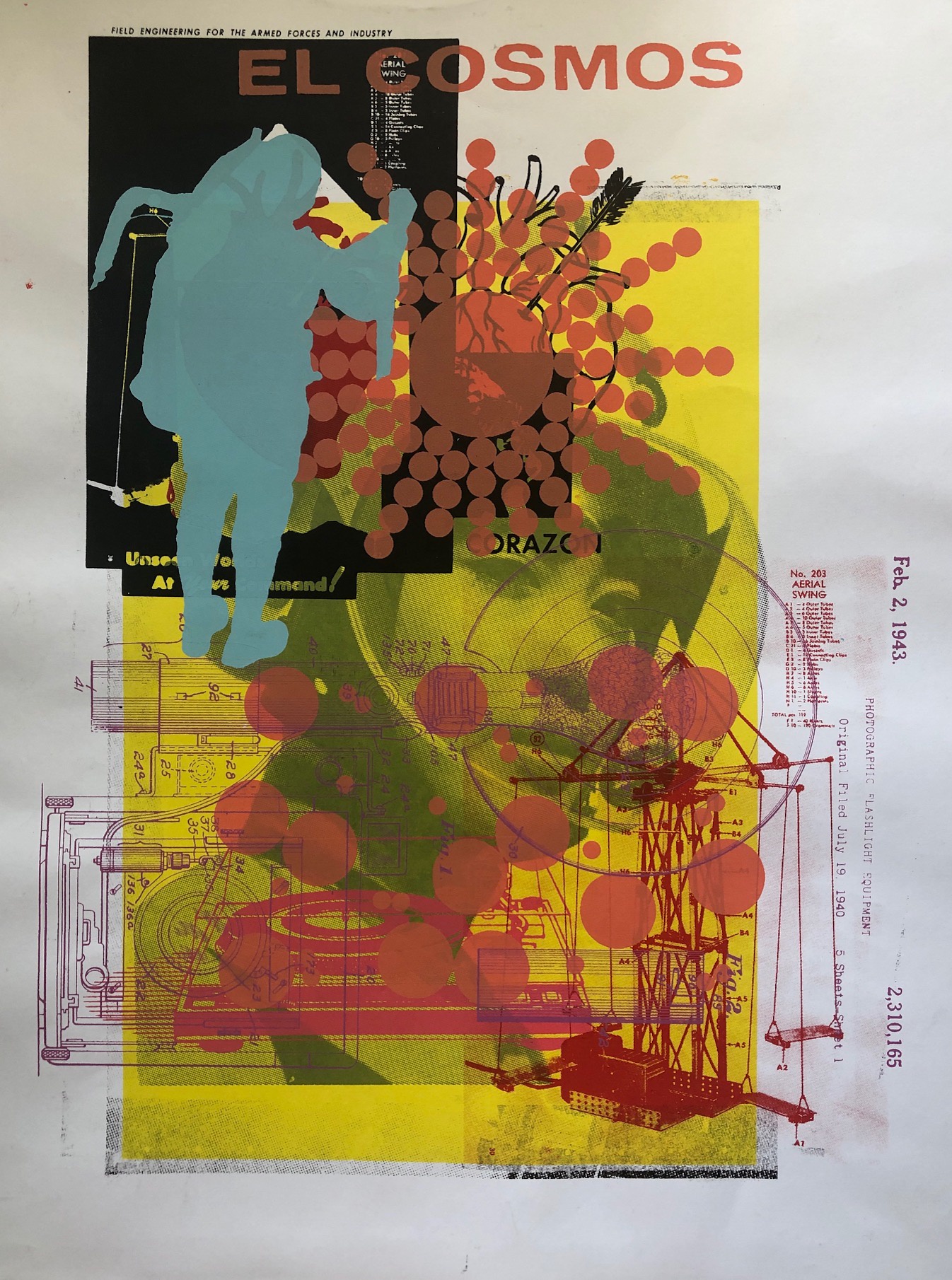 Kevin Abeyta (The Factory Press): Industry No. 203
---
Industry No. 203 
Kevin Abeyta/The Factory Press
Screenprint on paper
16"x 22.5"
My search for random imagery, text and ephemera is often times rewarded with serendipitous pairings of all three in a hand pulled screen printed image. Japanese sci-fi TV, text and vintage advertising was the inspiration for this work.
Get to Know the Austin Artist:
Kevin Abeyta is an elementary art teacher on the east side of Austin, TX who loves teaching kids that the process is more fun than the end product. A screenprinter and photographer who graduated with a degree in graphic design but forgot how to use Adobe Illustrator, Kevin creates his work as a one man print shop, The Factory Press.