---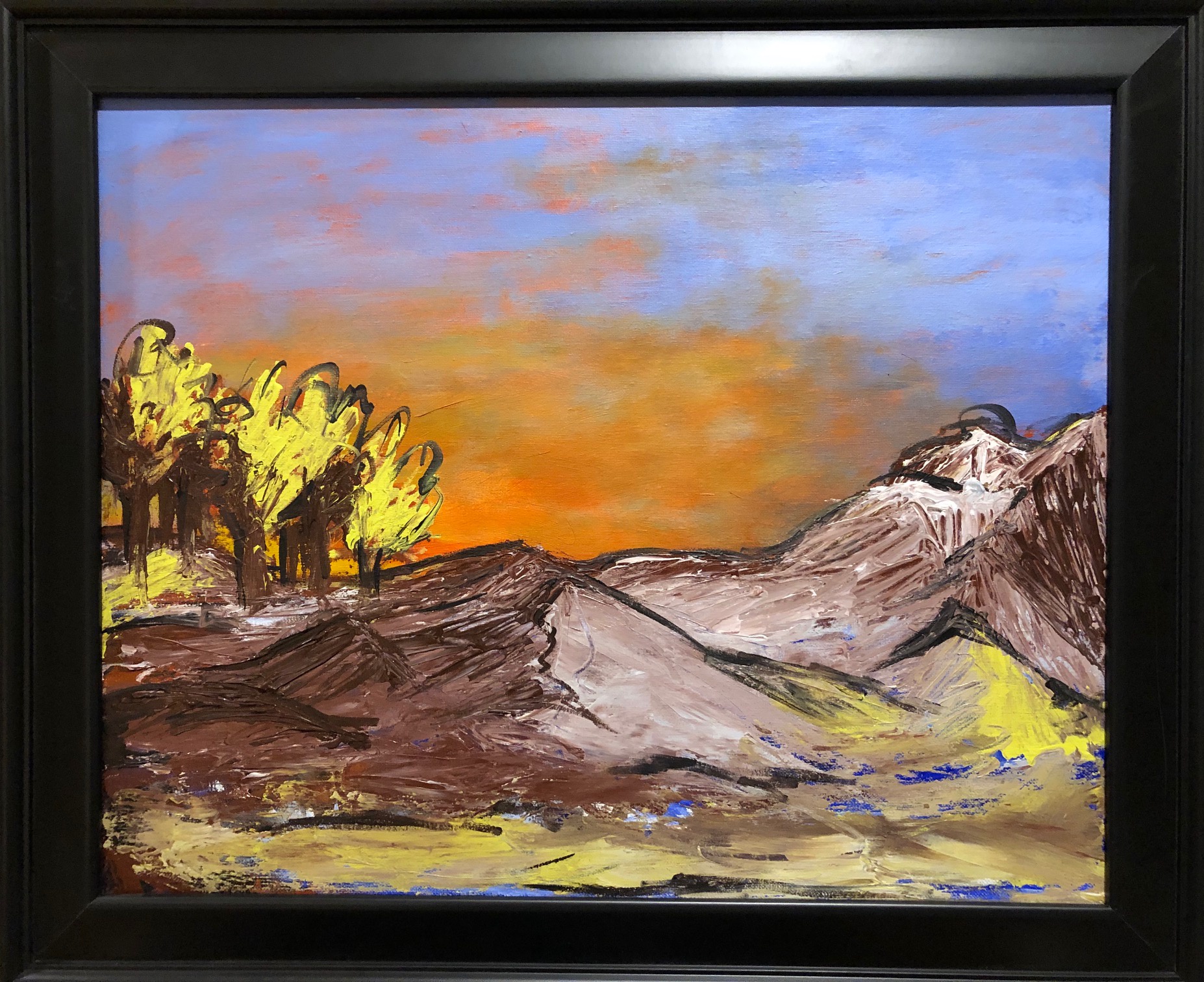 Teresa Rodriguez: Hillside in Spring
---
Hillside in Spring
Teresa Rodriguez
Acrylic on canvas
20" x 16" 
In my fantasy adventure, the sky would always be purple and maybe some orange, and I would hike through some awesome mountains and not run out of breath.
Get to Know the Austin Artist:
I love color! I love paint! I love how nature provides infinite subject matter. My medium is acrylic and sometimes includes pastel. Trees, Nature.  Cities. Cloud formations. Texas Sky. I truly believe that the best art is the piece that makes the artist happy. You know, sometimes art is a fighter. It wants to be hidden, artist's have to coax it, wrestle it, push, shove and pull it out into the open. Maybe it's just shy.