---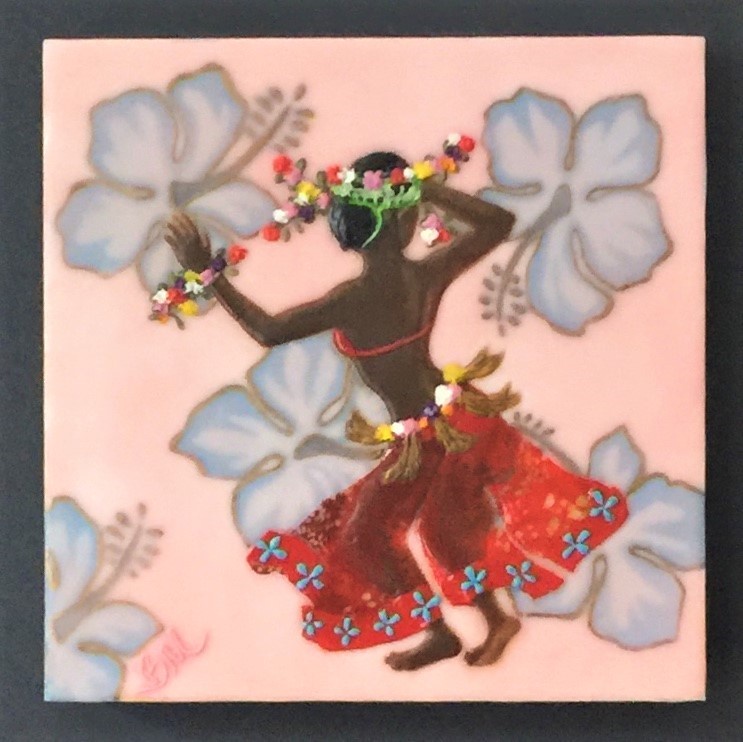 Bryan Macilko: Hibiscus Sun Dance
---
Hibiscus Sun Dance
Bryan Macilko
Encaustic over claybord
8" x 8"
As a piece celebrating the art of dance, Polynesian dance moves reflect the dancer's relationship with the earth and the sky.  When expressing the earth, the core center of gravity is low and focus is on the legs, whereas, the arms become the focus when calling forth the skies.
Get to Know the Austin Artist: Bryan Macilko
I am an encaustic artist. This is a realization I came to understand when out on walks of creative inspiration. I find myself re-interpreting the world around me in wax and re-imagining textures I see as impastoed wax.