---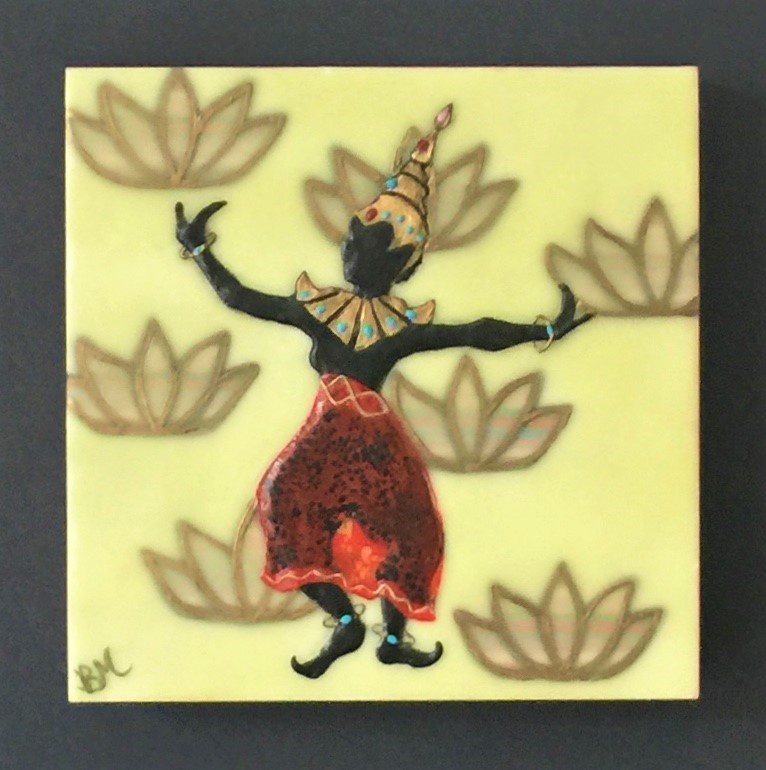 Bryan Macilko: Lotus Dance
---
Lotus Dance
Bryan Macilko
Encaustic over Claybord
8" x 8"
As a piece celebrating the art of dance, my focus is to capture the form of Thai classical dancing.  This is a dance that focuses on keeping the body upright from the neck to the hips while using, primarily, the legs and arms for expression.
Get to Know the Austin Artist: Bryan Macilko
I am an encaustic artist. This is a realization I came to understand when out on walks of creative inspiration. I find myself re-interpreting the world around me in wax and re-imagining textures I see as impastoed wax.