---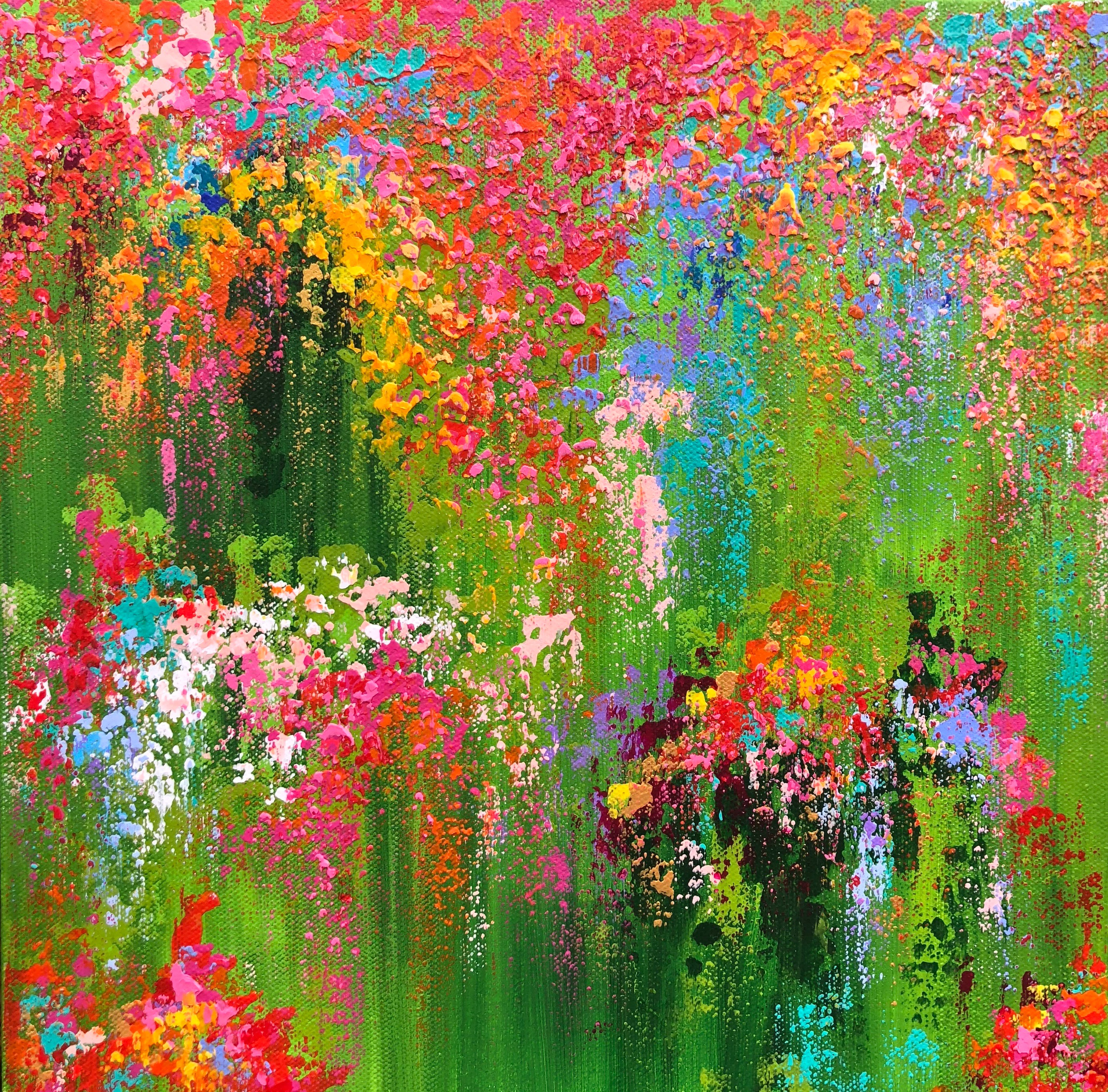 Teresa Daugherty: Seasons- Spring
---
Seasons- Spring
Teresa Daugherty
Acrylic on gallery wrapped canvas
12" x 12"   
Seasons was inspired by the verse "To everything there is a season..." and most importantly learning to celebrate and embrace the season of life you may find yourself in. Spring specifically is symbolic of growth and renewal. This piece serves a reminder that we should always take time to breathe in the beauty and goodness around us; but we should also remember, when life throws us challenges, we can choose to 'grow through what we go through', coming out renewed, stronger, and a more beautiful version of ourselves on the other side.
Get to Know the Austin Artist:
Hi! My name is Teresa Daugherty, and I wear a lot of hats: I am the wife to a Military Officer (Yes, we travel a lot, but ATX is our home base-hook em'), Mom, Guidance Counselor, former Art teacher, and practicing artist. I love color, expression, and using both palette knives and brushes to create interesting layers and texture. My inspiration comes from my sometimes tumultuous life journey experiences, deep faith, strong emotion, and expressive feelings. With each piece of artwork, I often meditate on the following themes: hope, love, faith, compassion, acceptance, and kindness. I use these words as fuel to guide my hands, feelings, and the overall message and direction of each piece. As it's summed up in today's terminology "All the feels." My hope is that my art will share a positive message and bring a smile to those who view it!