---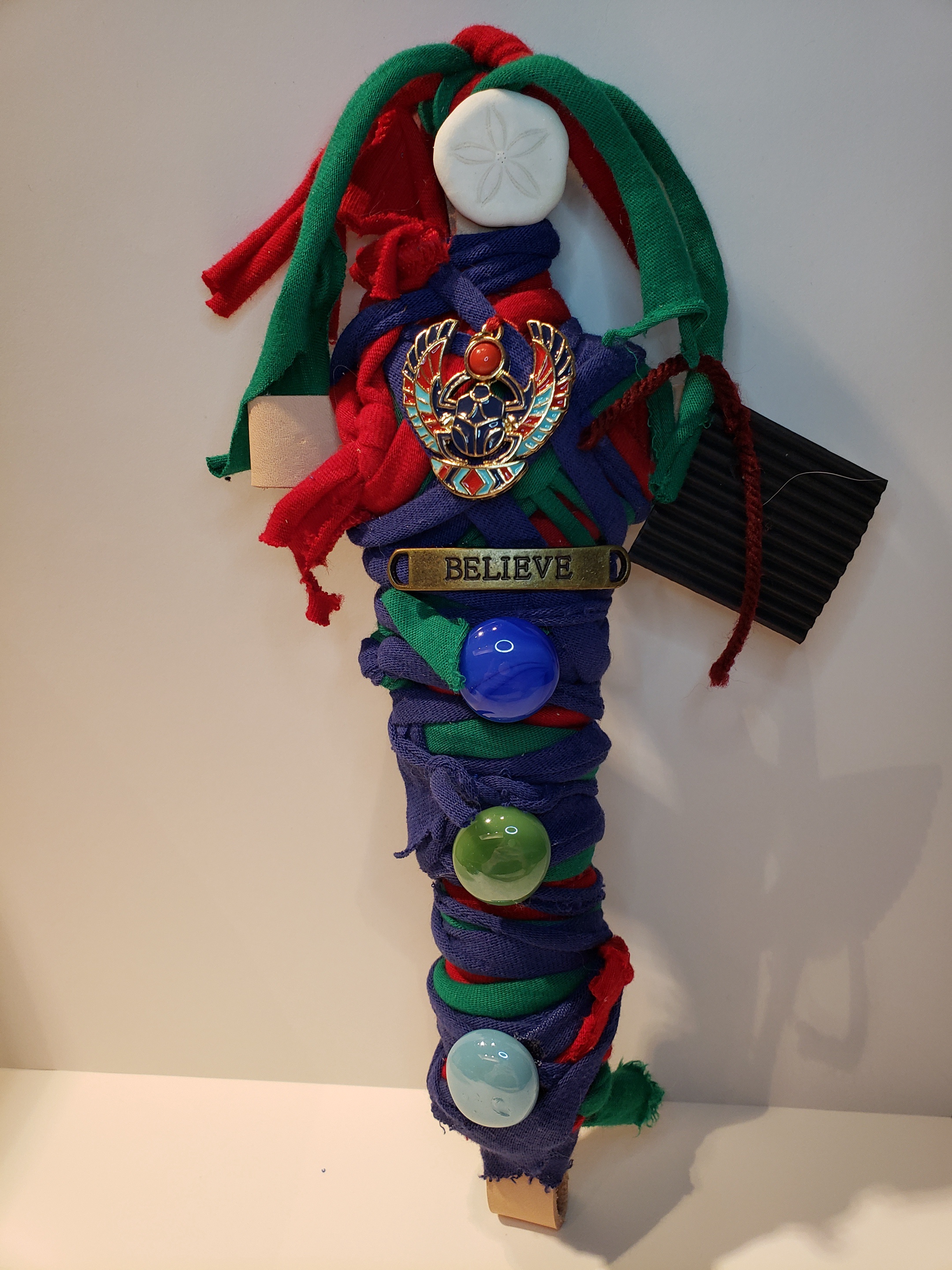 Gabrielle Faust: Good Luck Doll: Believe
---
Believe
Good Luck Doll
Gabrielle Faust
Hand-crafted by Austin Tx Artist
​I began creating my Good Luck Wish Dolls back in 2016, during the tumult of the political election. People around me, myself included, were struggling to remain positive. Many were on the verge of a nervous breakdown. I wanted to create something beautiful, something magical, and something that would serve as a glimmer of beauty in a moment of darkness that people could focus on. And that is what my Good Luck Wish Dolls are exactly for. Positivity. Good energy. And a place to focus your wishes for the future.
Get to Know the Austin Artist:
Author, artist, and entertainment journalist Gabrielle Faust is best known for her post-apocalyptic vampire series ETERNAL VIGILANCE. Crowned "Vampire Royalty of New Orleans" in 2010, Faust has successfully released over eleven horror and dark fantasy novels and anthologies since 2008. Her work as an entertainment journalist has appeared in dozens of publications around the world including SyFy, Blastr, Fear Zone, Girls & Corpses, and Gothic Beauty Magazine. In 2013 she founded her own independent press, Nightshade Publications, in Austin, Texas. Her artwork is diverse in styles and medias with a focus on abstract impressionist and expressionist acrylic painting.