---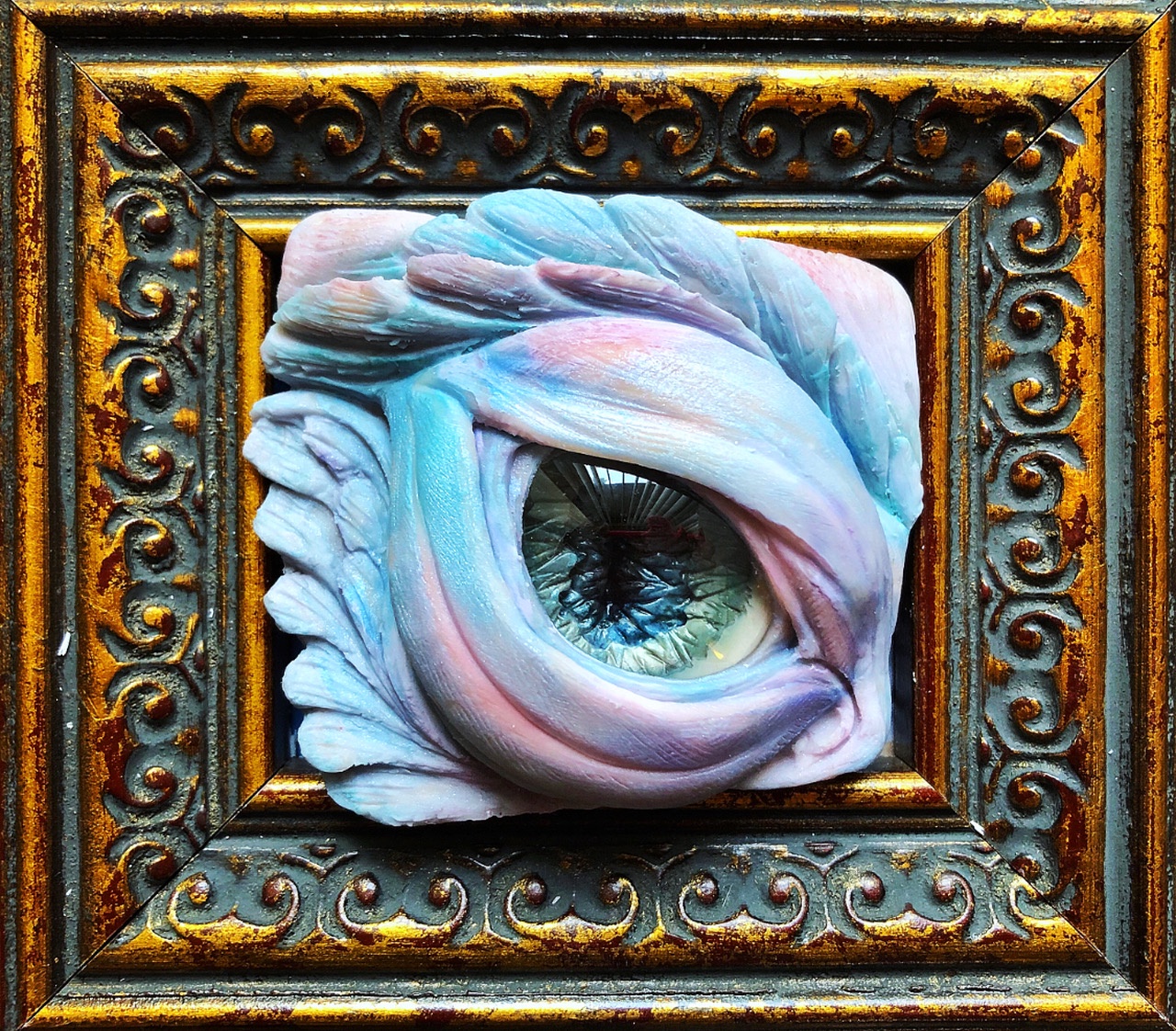 Kaijuju Designs: Dream Dragon #6
---
Dream Dragons
Handcrafted with polymer clay and the eye is polymer clay & resin!!!
Growing up the 80s, I fantasized about encountering implausible beasts. Spurred on by The Neverending Story's Falcor, Jim Henson's Ultragorgon, or even the Red Bull from The Last Unicorn, large, sometimes menacing monsters enchanted me. These eye sculptures are a nod to that childhood fascination.
Frame is 4.25" width by 4.75" length
Get to Know the Austin Artist: Kaijuju Designs
As a kid, try as I might, I could never seem to create truly horrifying monsters. They always looked, well...cute. I reason that is why my adult art takes sweet things, and makes them sinister in nature. This is my adult resolution to a childhood conundrum: adorably duplicitous, creaturely confections.