---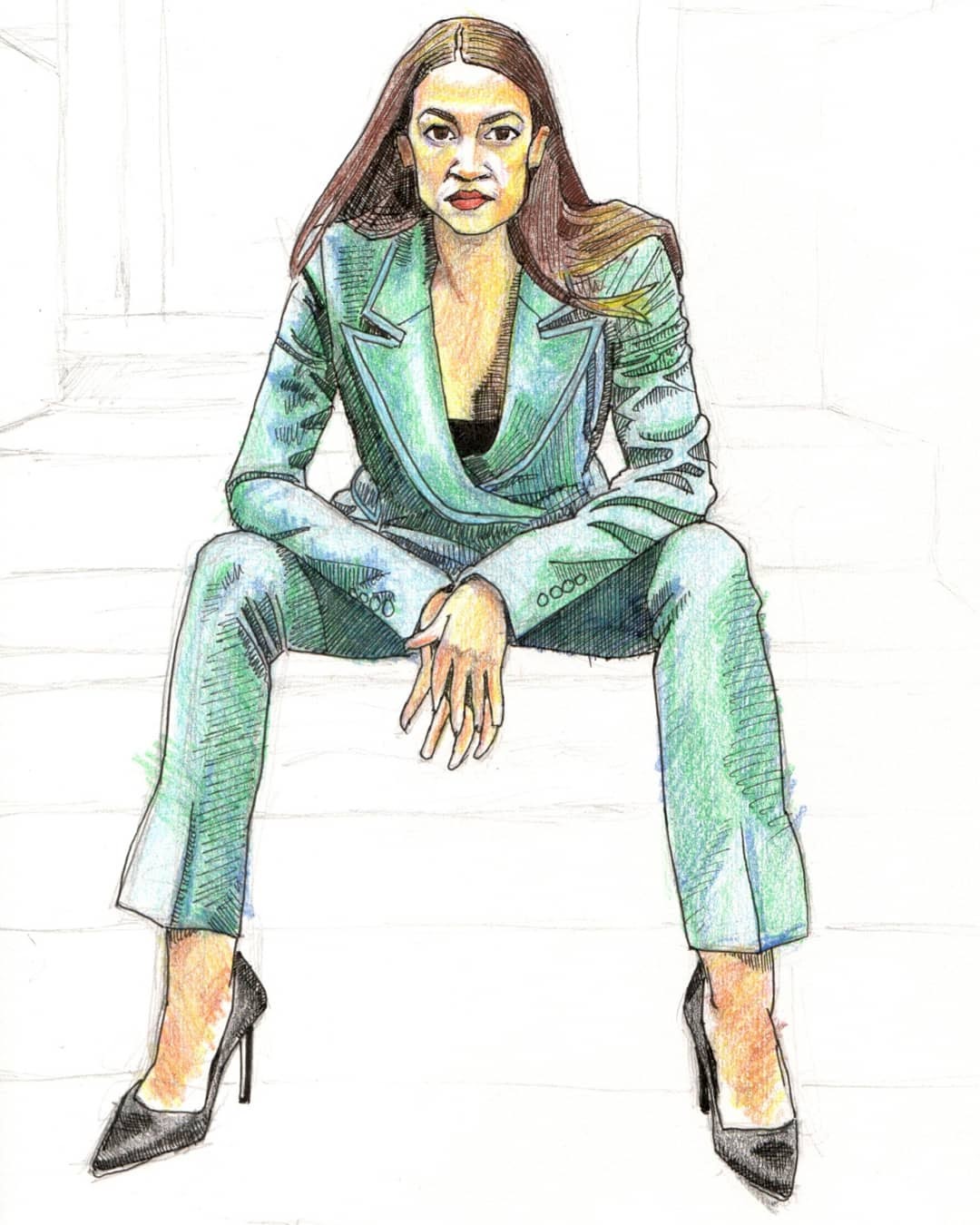 Josh Allen: Alexandria
---
Alexandria
Josh Allen
Graphite Pencil, Colored Pencil, and Pen
8.5" x 11" unframed (framed)
Alexandria Ocasio-Cortez is the youngest woman to be elected to the United States congress in American history. She is a Democratic Socialist of Puerto Rican descent who has gained national attention for her bold policy ideas, including her push for a "Green New Deal." As a young ambitious woman of color, she has become emblematic of the new generation of progressive politics in America, and her very presence on the national scene has been cause for celebration among many on the political left.
Get to Know the Austin Artist:
Josh Allen grew up in Massachusetts and spent his teenage years drawing and painting pictures, mostly portraits. After graduating high school in 2001, he turned his focus to music and spent the next 15+ years pursuing a "career" as a singer-songwriter. But by the time the Trump era rolled around, Josh found himself burnt out by the music business and too overwhelmed by the daily deluge of bad news to articulate his thoughts in song. So in the spring of 2018, Josh impulse-bought a sketchbook, thinking it might inspire him to get back into drawing, and it worked. One of the ways he has channeled this rediscovered creative outlet is by drawing portraits of public figures who bring him hope and inspiration, as a way of celebrating the goodness in the world instead of despairing over the bad that can be so hard to look away from. These are some of those drawings, the celebrations.