---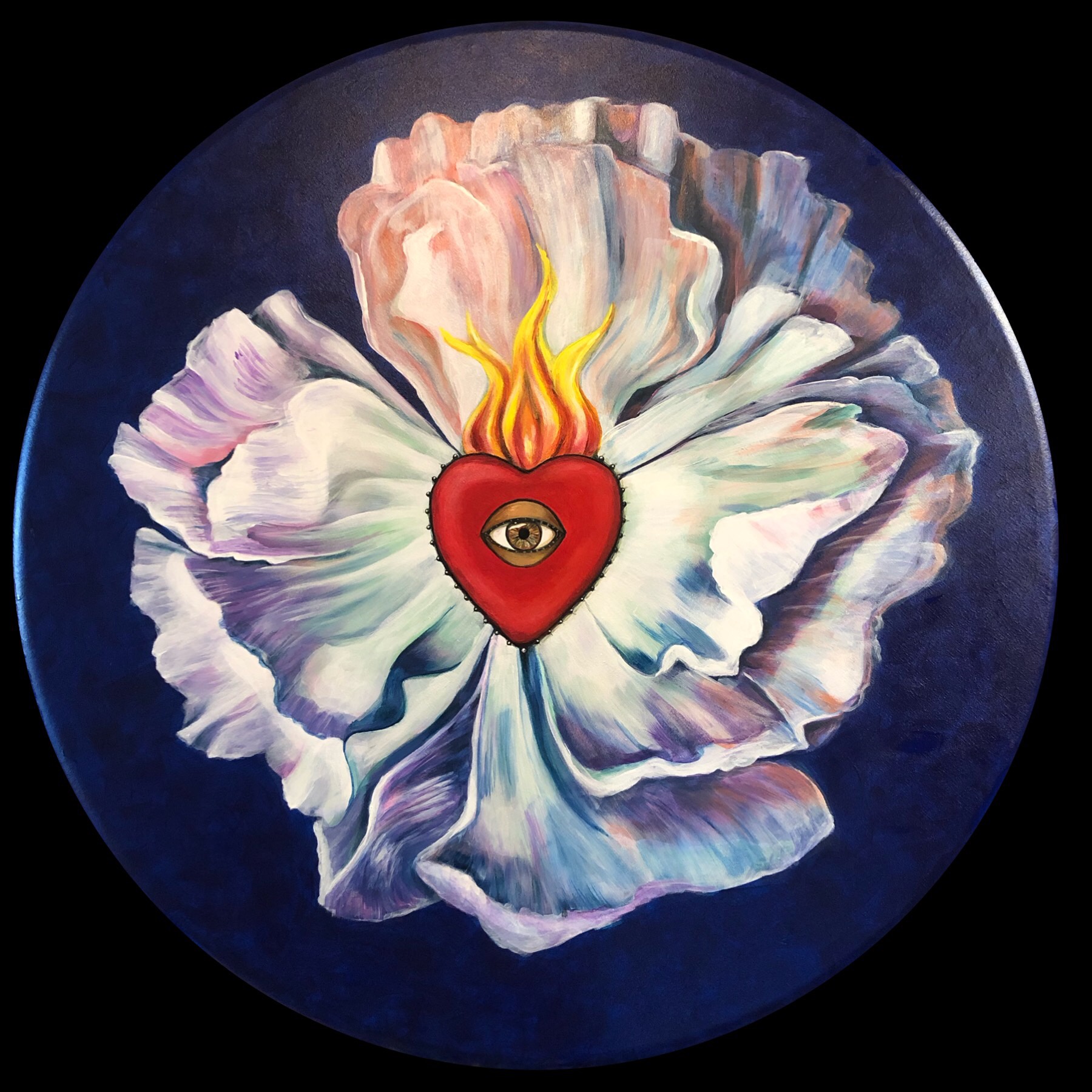 Lorena Masferrer: Stigma
---
Stigma
Lorena Masferrer
Acrylic on canvas 
40" round diameter
Sagrado, featured here as the Eye of God version, is once again the key component in the painting. I loved the idea of the eye being at the center of the poppy. The all seeing eye, has always had strong impact in its many contexts, which helped to make it more visually interesting in my painting. 
The title, "Stigma", allows me to add depth and significance to the piece-since the word itself conveys different meanings and interpretations which all apply well to this work: The scientific, religious and social meanings.
Get to Know the Austin Artist:
Lorena was born in Chile, came as a political refugee to the US with her family at 10 years old.
Lorena has been a passionate artist for all her life, has lived in numerous states and happily calls Austin home. Her exposure to different cultures and travels have sparked an obsessive love of art, nature and traditions. Lorena brings the colors and beauty of places, people, and cultures together into her unique vision.  Sharing her art in every community where she has lived through artists' coops, painting societies and exhibitions in numerous galleries. Lorena knows that she owes the interpretations on her canvasses to her collective experiences, which shape her vision and fulfill her craving to see beauty and life from various unique perspectives: all with a touch of color That is all her own.