---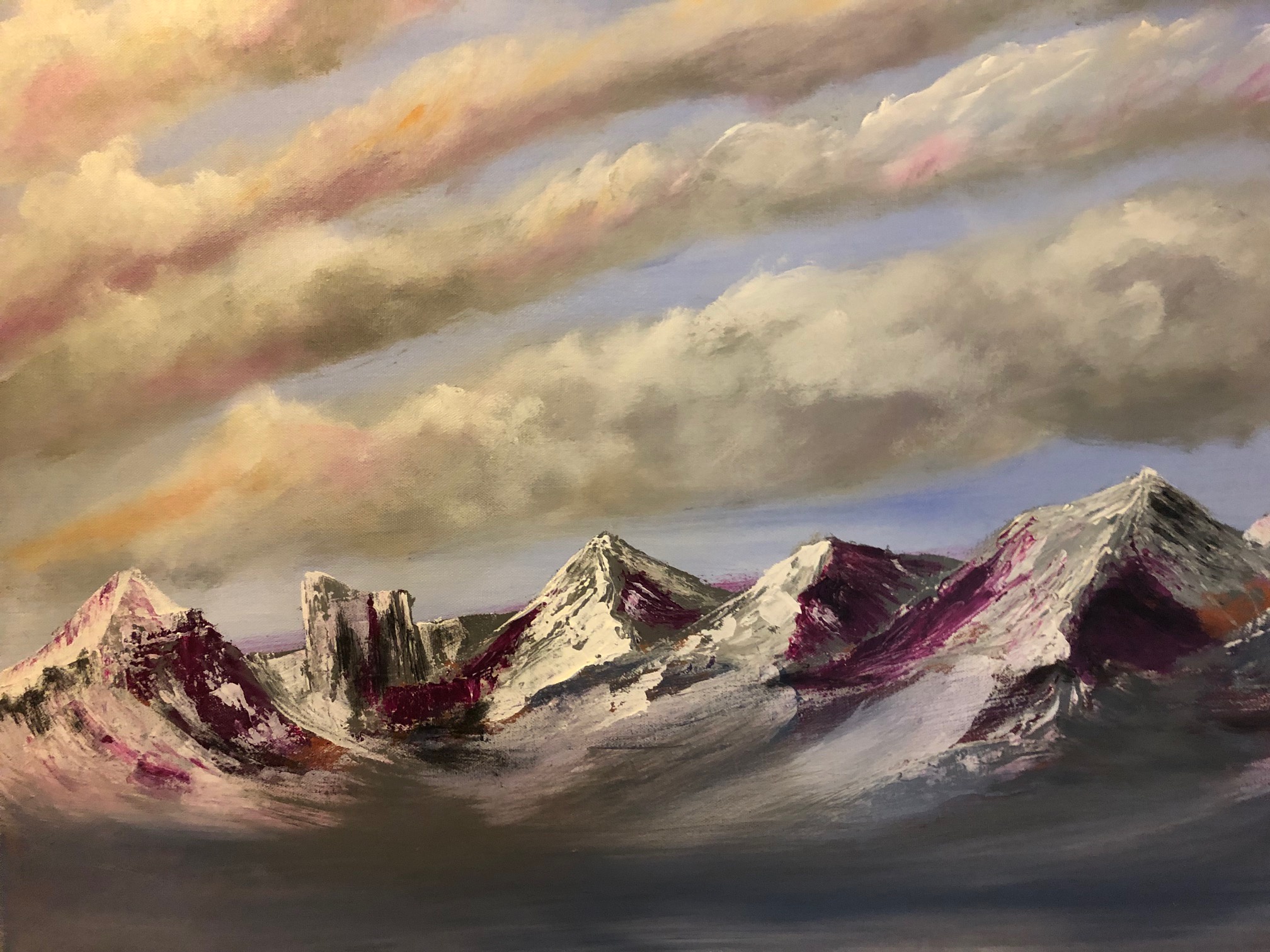 Teresa Rodriguez: Linear Clouds Over The Mountains
---
Linear Clouds Over The Mountains
Teresa Rodriguez
Acrylic on canvas
36" h x 48"w
This cloud formation haunted me for days before it finally began to fill the canvas. I love the mountains, but this time it was the clouds that held my thoughts captive. Why were they lined up, marching in formation to some unknown destination?
Get to Know the Austin Artist:
The mountains, the clouds, the color of the trees and shadows in the overcast of the clouds. The beauty of nature. The artistry of His mighty hand always amazes and captures me. After 30 years of painting, there is still some new form, shape, color explosion to discover and excite me. Art keeps us young.
I could watch clouds and shadows all day. I live in Austin, create in Austin, but my soul lives in the clouds.