---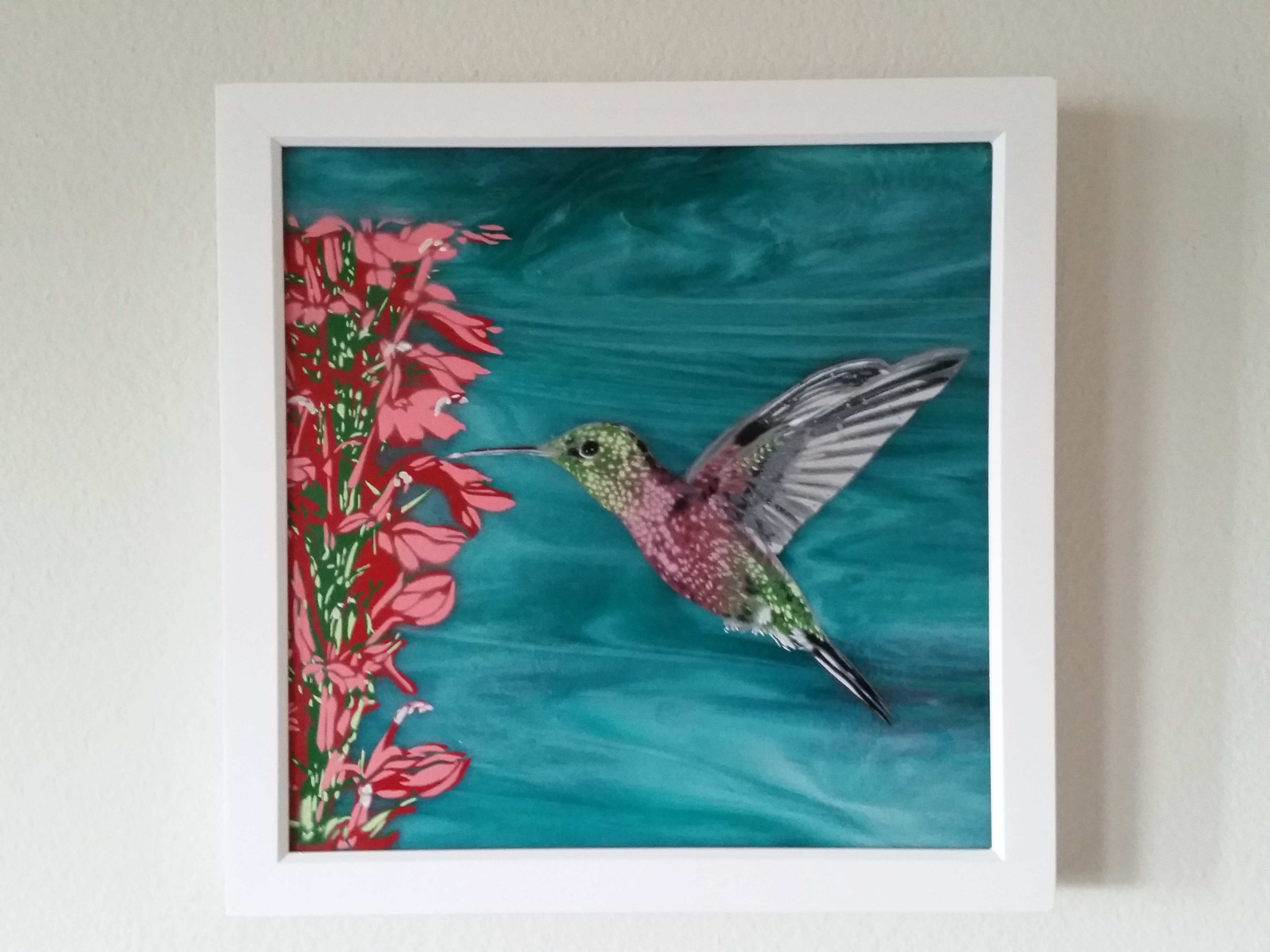 Flaw'd: Let the Wind Carry You Home
---
Let the Wind Carry You Home
Flaw'd
Stencils & Aerosol on glass mosaic tile; framed
11" x 11"  
I enjoy feeding and watching hummingbirds. I can't help but smile when they make their cute sounds and am in awe of the knowledge that their heart rate is over 1200 beats per minute. With this piece, I have incorporated an abstract background that can represent and elicit a variety of meanings or emotions from the viewer.
Get to Know the Austin Artist: Flaw'd
I am a lover of art, nature, animals, and science. Thus, a walk with me would most likely entail either a view of these things in nature or stories and memories about them. Taking a walk allows me to sense and imagine, in that moment, what my child-self would see, hear, or think.
All my stencils are hand-cut and painted with spray paint. I am currently trying to incorporate an abstract style that I have always loved and dabbled in as a child, against hopefully, a realistic subject matter. My goal is to allow the viewer to have their voice and personality.