---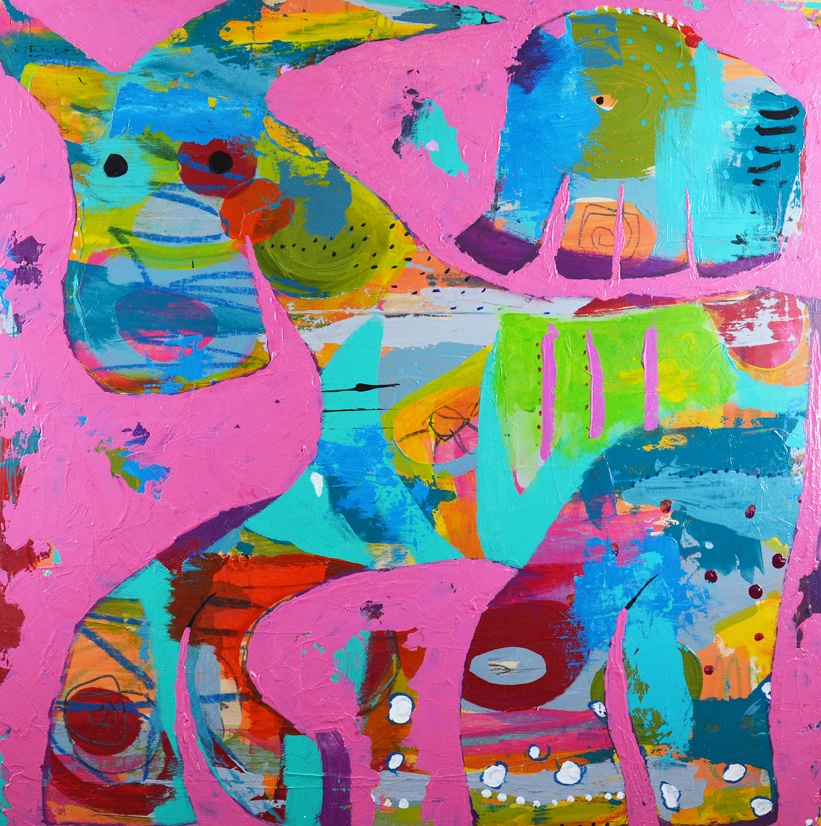 Janna Sammon: and just like that we decided who we want to be (11x14 Print)
---
and just like that we decided who we want to be
Janna Sammon
Digital print
11" x 14"
They had a talk along the way and decided they were happiest just as they were
Get to Know the Austin Artist: Janna Sammon
I paint without any preconceived image or idea of what the outcome should be. From the unknown my paintings emerge and evolve. Creating the story. Just as you find shapes in the clouds, I find my creatures in the colors, lines, and textures of my paintings.