---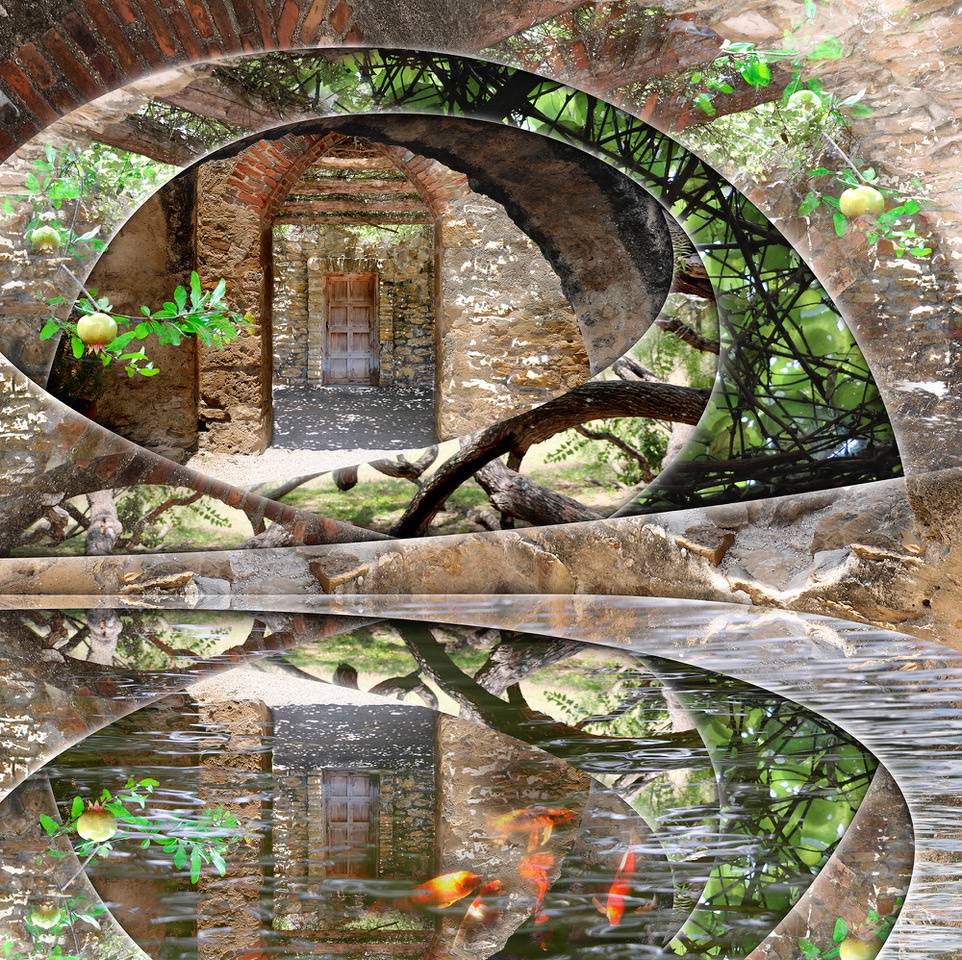 Leslie Kell: As You Knew Me
---
As You Knew Me
Leslie Kell     
Digital photo collage
Prints mounted on richly stained cradle boxes with a shiny resin overlay.
6" x 6"
Come Closer Collection
Photos for this piece were taken in San Antonio at the San Jose Mission.
This mystical place is meant to draw you in and leave you with a feeling of discovery and wonder.
In this series I've used shapes borrowed from caves and passage ways to show a unique vantage point that allows you to experience one space while peering into another.
The title comes from "On The Way Home" by Neil Young.
Get to Know the Austin Artist:
The artworks I create are visual journeys that begin with my photography, which is digitally composed into the patterns of my designs. As the photos are layered and manipulated into the drawings; the imagery interacts to create the highlights, shadows, contours, and textures of the artwork and a surreal environment begins to emerge. The more you look, the more you see.