---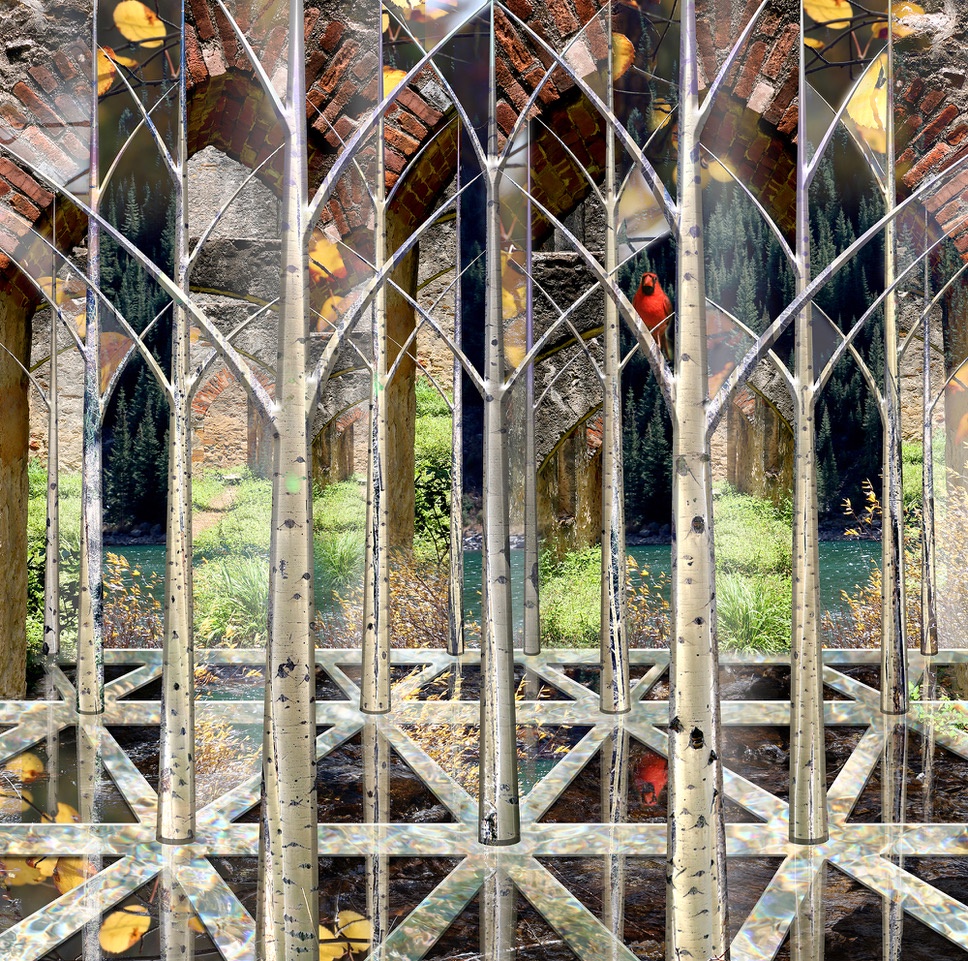 Leslie Kell: You Watch Yourself
---
You Watch Yourself
Leslie Kell     
Digital photo collage
Prints mounted on richly stained cradle boxes with a shiny resin overlay.
6" x 6"
Mystic Collection
There is an old folklore saying that, "When a cardinal appears in your yard, it's a visitor from heaven." I kinda like that.    
This series of drawings are a melding of my Infinity Collection designs with the drawings from earlier Mystic pieces. I've used a stylized tree design to create a surreal mirror maze. The effect is a glimpse of a world that transcends time and space.
I've used photos of San Antonio's San Jose Mission to create this artwork.
THE TITLE IS INSPIRED BY "NIGHT OWL" BY GERRY RAFFERTY. 
Get to Know the Austin Artist:
The artworks I create are visual journeys that begin with my photography, which is digitally composed into the patterns of my designs. As the photos are layered and manipulated into the drawings; the imagery interacts to create the highlights, shadows, contours, and textures of the artwork and a surreal environment begins to emerge. The more you look, the more you see.