---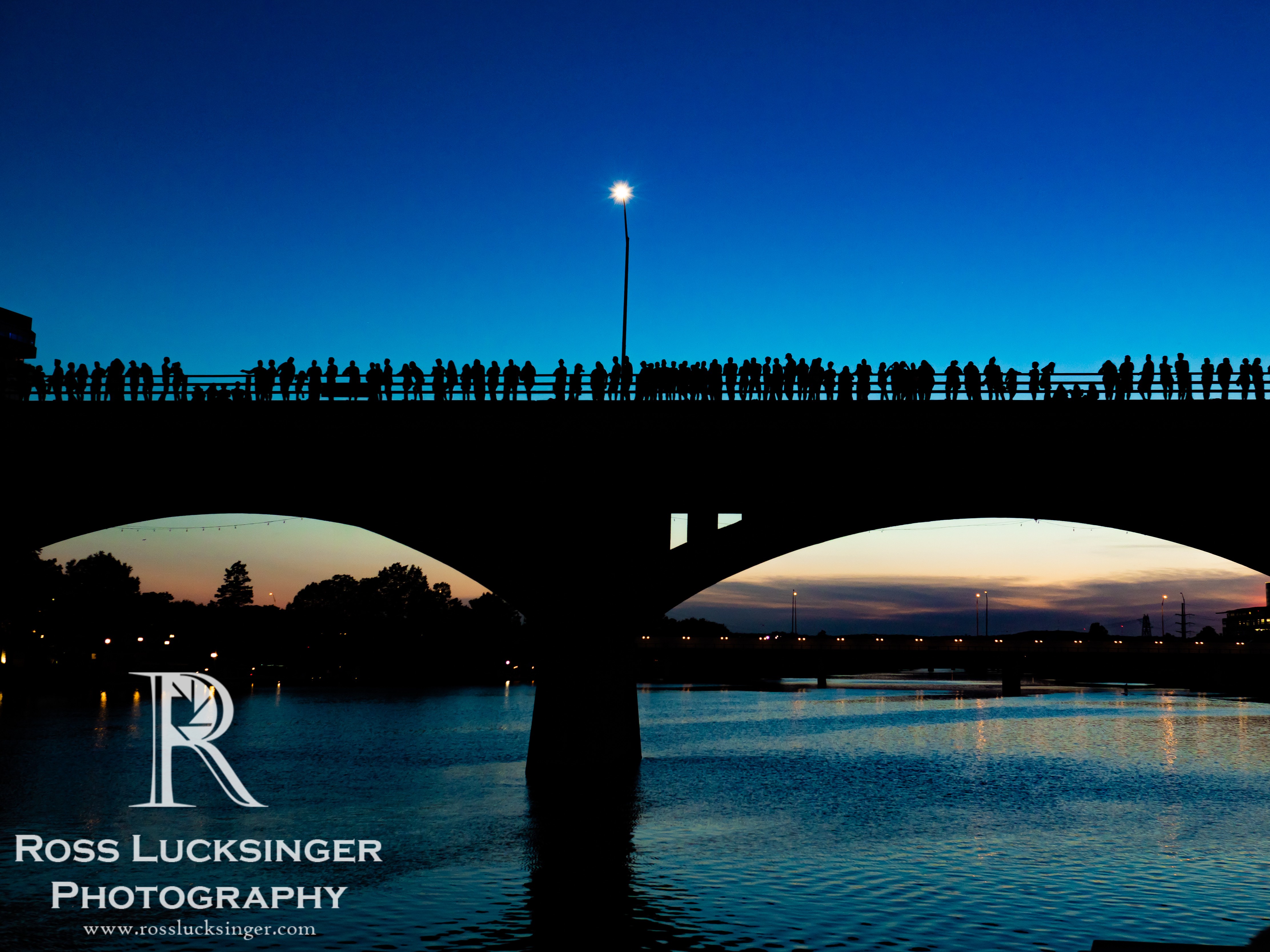 Ross Lucksinger: Congress (Photo)
---
Congress
Ross Lucksinger
8" x 10" Photo
Taken form the roof of a boat on Lady Bird Lake just atfer the sunset, it captures people lined along the Congress Avenue Bridge waiting to see the bats emerge. I love the spectacle. Not just for the bats themselves, but for the truly diverse gathering of people for a nightly celebration of nature, thecity, and each other. I named the piece "Congress" after both the name of the brdige and the literal definition of the word: "the act of coming together; an encounter: meeting.".
Get to Know the Austin Artist: Ross Lucksinger
I'm an Austin-based fine art photographer. My specialty is bringing to life stories through photography, whether it be the story of a wedding, city, or event. I love getting to know people, finding what makes them unique, and bringing that to the fore.