---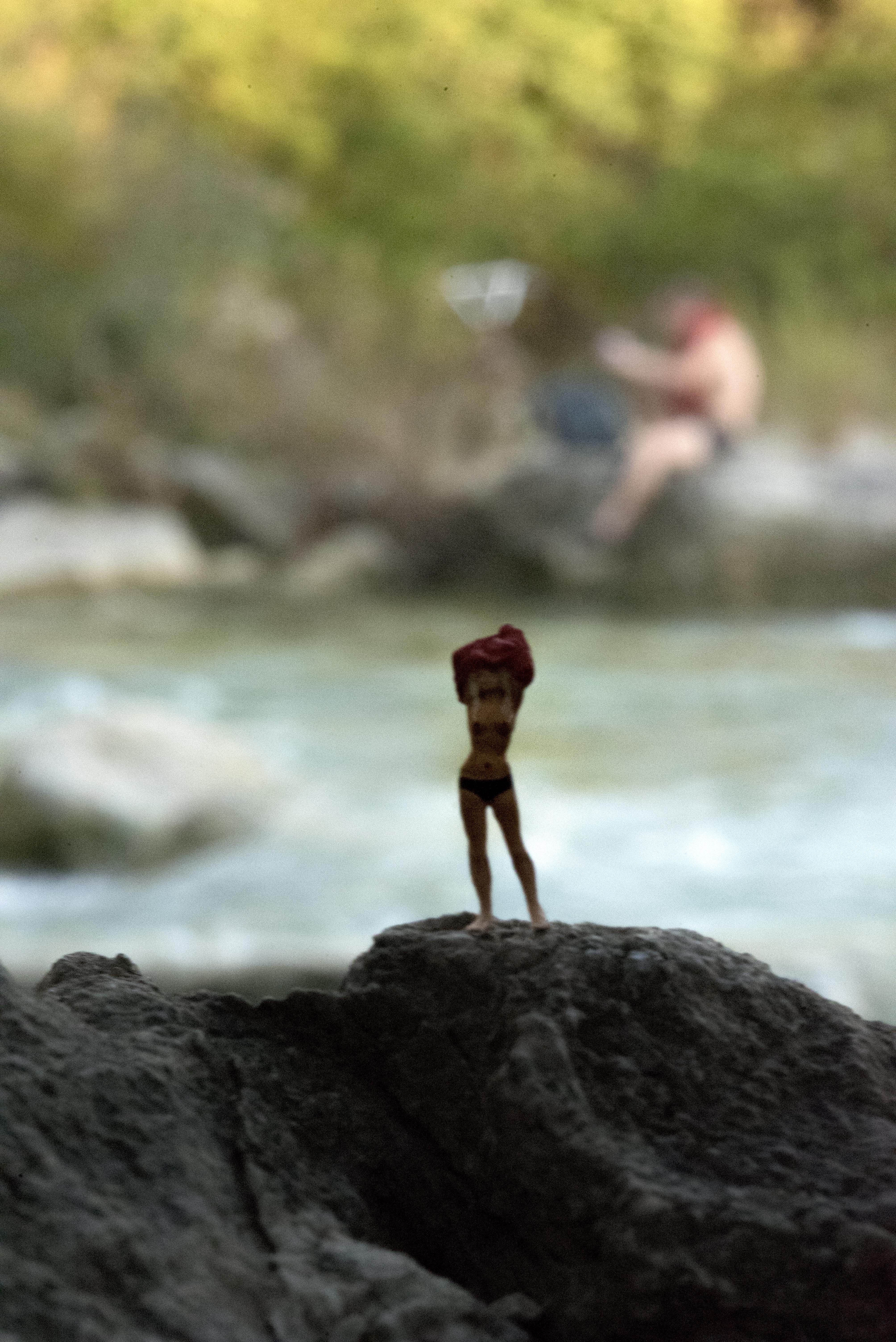 Alicia Wells: Skinny Dipping, Barton Springs
---
Skinny Dipping, Barton Springs
Alicia Wells      
Digital Photography in camera (not photoshopped)
5" x 7" print ( framed and matted 8" x 10")  
Capture of little lady disrobing to skinny dip at Barton Springs.
Inspiration:
As with all of my little people photos; I take great inspiration in slowing down, and really looking at the world around me. Taking time to notice the little things, often the very very little things. Every time I capture the little people in a photo it is a celebration. Of life, of the natural world, and of human's role in it. We spend a lot of time focused on what is wrong with the world, and how we can fix it. Sometimes we just need to slow down to appreciate and celebrate what is right with the world.
Get to Know the Austin Artist:
I have in some way always been connected with photography, whether it be digital, analog or film/video. I have a fascination with the human capacity to create. And even more so lately, as computers seem to taking over all aspects of our daily lives. It is very therapeutic for me to slow down, to appreciate the world, and capture it with my camera. In 2019 I am excited to have two of my Little People in the People's Gallery at Austin City Hall. As well as showing them this summer at Kerbey Lane's Central location. I will also be starting a new project volunteering with the Chula League of Austin in their Little Artist Big Artist Program. And in 2019 I will continuing volunteering with Art From the Streets.