---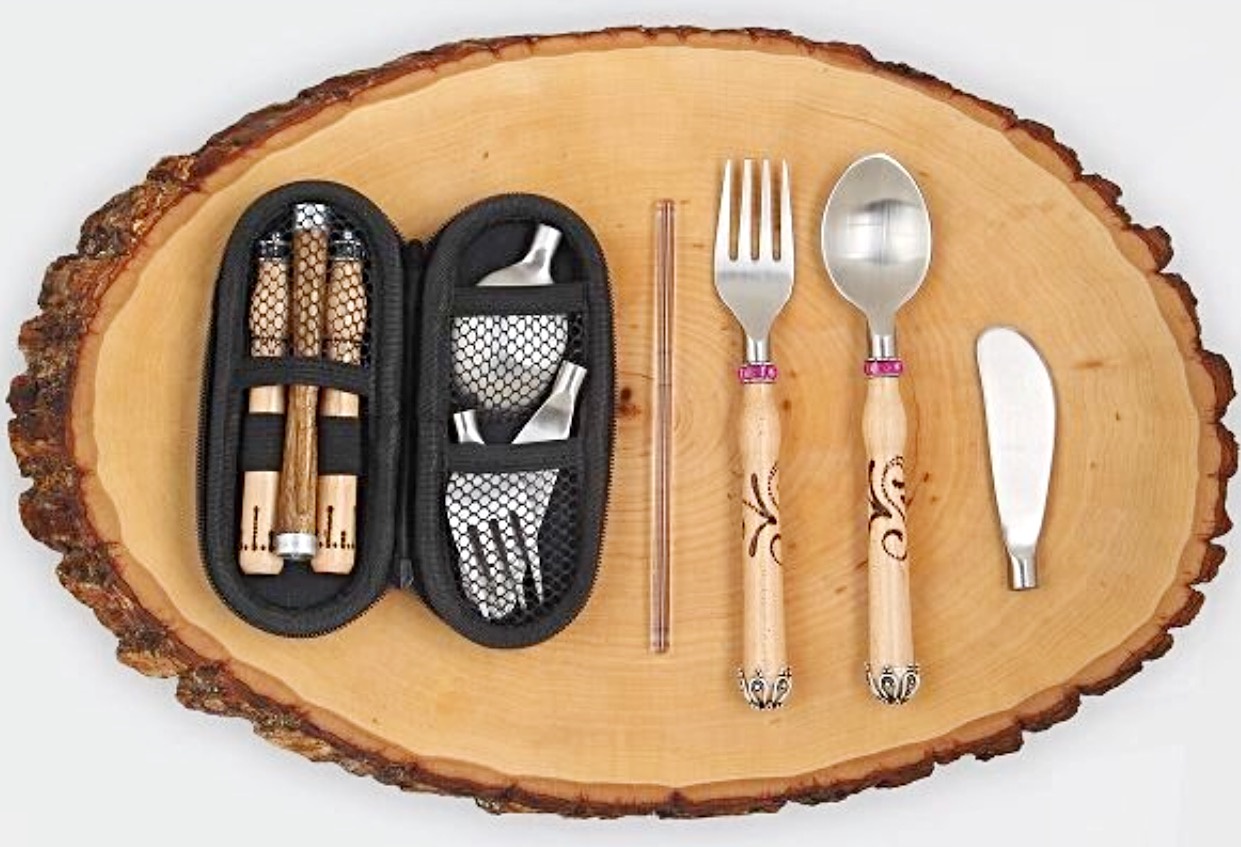 Fed.today: Utensil Kit with Wood Handles
---
Full Utensil Kit Includes:
Two Wooden Handles ... Intricate Wood Burning Designs by Eryn Bowman
*Cutlery Attachments (fork, spoon, knife) ... screw into the handles
*Chopstick Ends ... screw into the handles
*Glass Stirring Rod ... great for stirring coffee & tea
*Wool Napkin ... reusable soft wool napkin
*Compact Zipper Case ... for easy storage of tools
Brilliant idea and an easy way to contribute to your body and the Earth!!!
Get to Know the Austin Creative:  Dawn Prokop
Earth Advocate • Change Maker
Co-Creator
I am Team Earth.
I believe each person plays a part
in the well-being of this planet.
My role is to assist humans
shift the way we consume food.
I create beautiful tools!