---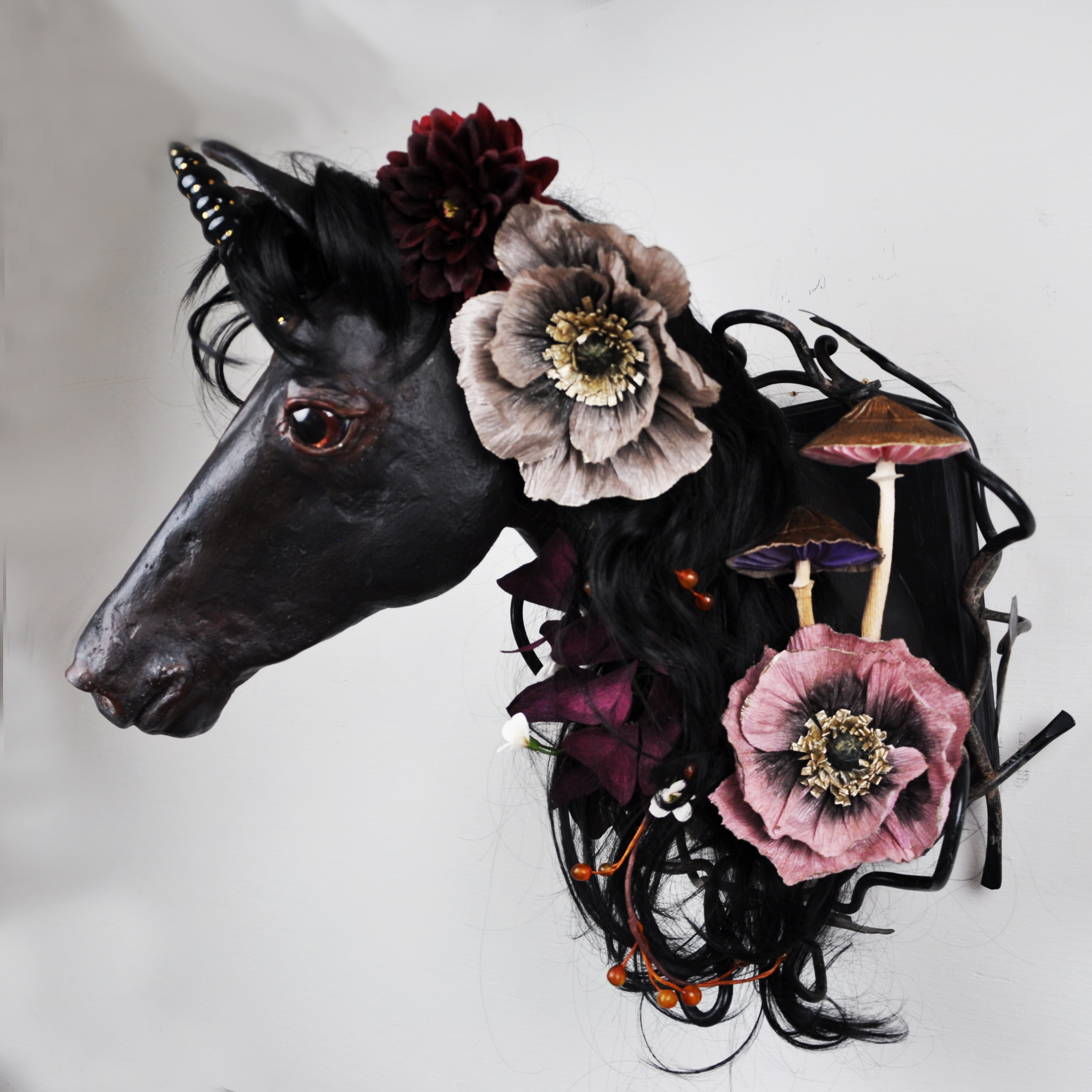 Penny Westberry: Knight
---
Knight
Penny Westberry
Mixed Media Sculpture, paper mache, acrylic, metal frame, wire, wood, metal
14" deep x 20" wide x 26" tall
The black unicorn is the strongest of all unicorns. It inhabits the night and dwells in the forest. Capturing quilts of stars on it's journey, you are lucky if you capture a glimpse of it poised in a patch of sparkling moonlight as they wander through the forest. They encourage you to take charge of your life, overcome barriers and push forward to a more desirable, powerful life.
The Story of Dahlia & Knight
Unicorns represent uniqueness and rarity, the unknown and the impossible. Unicorns have also come to represent magic and mystery to those who are inspired by them. Unicorns are often referred to as being magical themselves, being conduits of magical power filled with divine energy. The idea for Dahlia and Knight was born out of a meeting of three artists - Kerry Joyce, Sarah Beth Elkins and Penny Westberry. Their creative energy vibed and they wanted to create something special and magical. The idea of Yin and Yang - a perfect balance and a black and white unicorn where the natural choice.
Get to Know the Austin Artist:
 I like for my work to tell a story. I am inspired by people I meet, the places I have been, funny situations, or even a thrift store gem. My pieces seldom come out as I envisioned, partly because they begin to take on a personality of their own and end up dictating to me exactly what they want to be.