---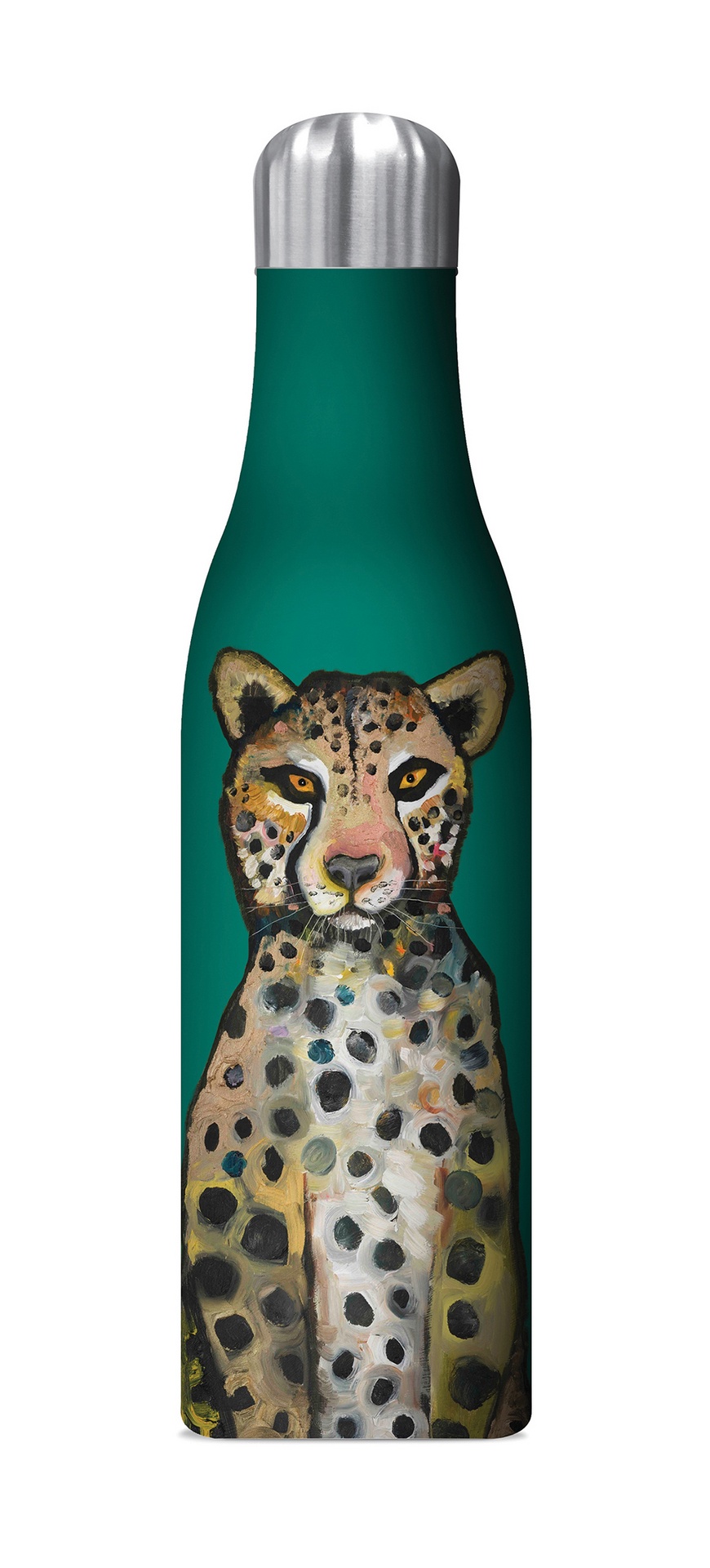 Eli Halpin: Ch Ch Cheetah Water Bottle (17oz)
---
Stylish insulated stainless steel water bottle measures 10" tall and holds 17 ounces/500 ML. Double-walled construction and a special vacuum seal keep liquids cold for up to 24 hours and hot for up to 12 hours. Sleekly designed bottle has an amazingly smooth, tactilely pleasing finish, lively artwork and a cushioned rubber foot. Fits in a standard-size cup holder; opening is large enough for ice cubes and small enough for drip-free drinking.
GET TO KNOW THE AUSTIN ARTIST: Eli Halpin
"Eli Halpin grew up in Alaska and now lives and paints full time in Austin Texas.Her focus is on animal face expressions while enjoying and celebrating their paws, cheeks, whiskers, claws, hooves, antlers, horns and tusks.
Eli uses thick oil paint and she loves to add acrylic, paper, metal leaf, spray paint, fabric, lace, ribbons, gemstones, sparkles, shells, crushed glass, beads, sand, mica, and pearls.Eli paints on wooden painting surfaces made with maple, birch and masonite in addition to hand crafted stretched canvases." -Eli Halpin
We've carried Eli's cards, notebooks & water bottles in the artisan since March 2017! Eli was discovered by AFTP on Instagram.