---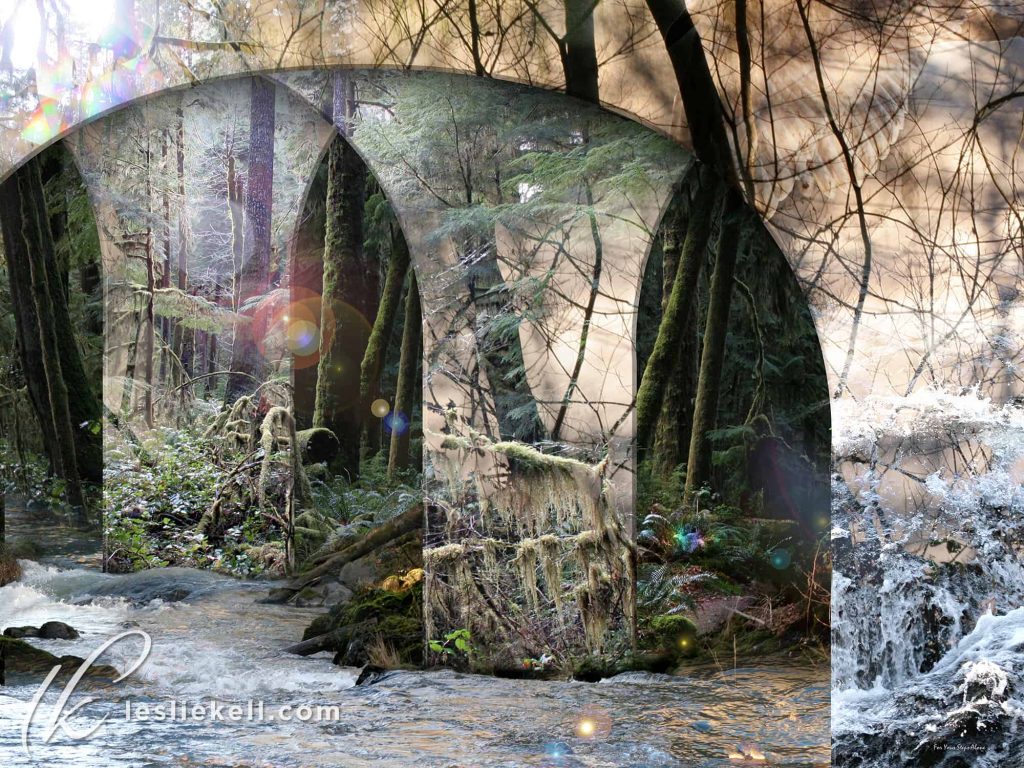 Leslie Kell: For Your Steps Alone
---
For Your Steps Alone
Leslie Kell
Digital photo collage
Prints mounted on richly stained cradle boxes with a shiny resin overlay.
The title was inspired by "Ripple" by The Grateful Dead.
8" x 6"
These pieces are heavily influenced by the art of M.C. Escher and other surrealist painters.
The photos were taken in the Pacific Northwest, including the Olympic National Forest and Tumwater Falls near Seattle, Washington.
Get to Know the Austin Artist:
The artworks I create are visual journeys that begin with my photography, which is digitally composed into the patterns of my designs. As the photos are layered and manipulated into the drawings; the imagery interacts to create the highlights, shadows, contours, and textures of the artwork and a surreal environment begins to emerge. The more you look, the more you see.