---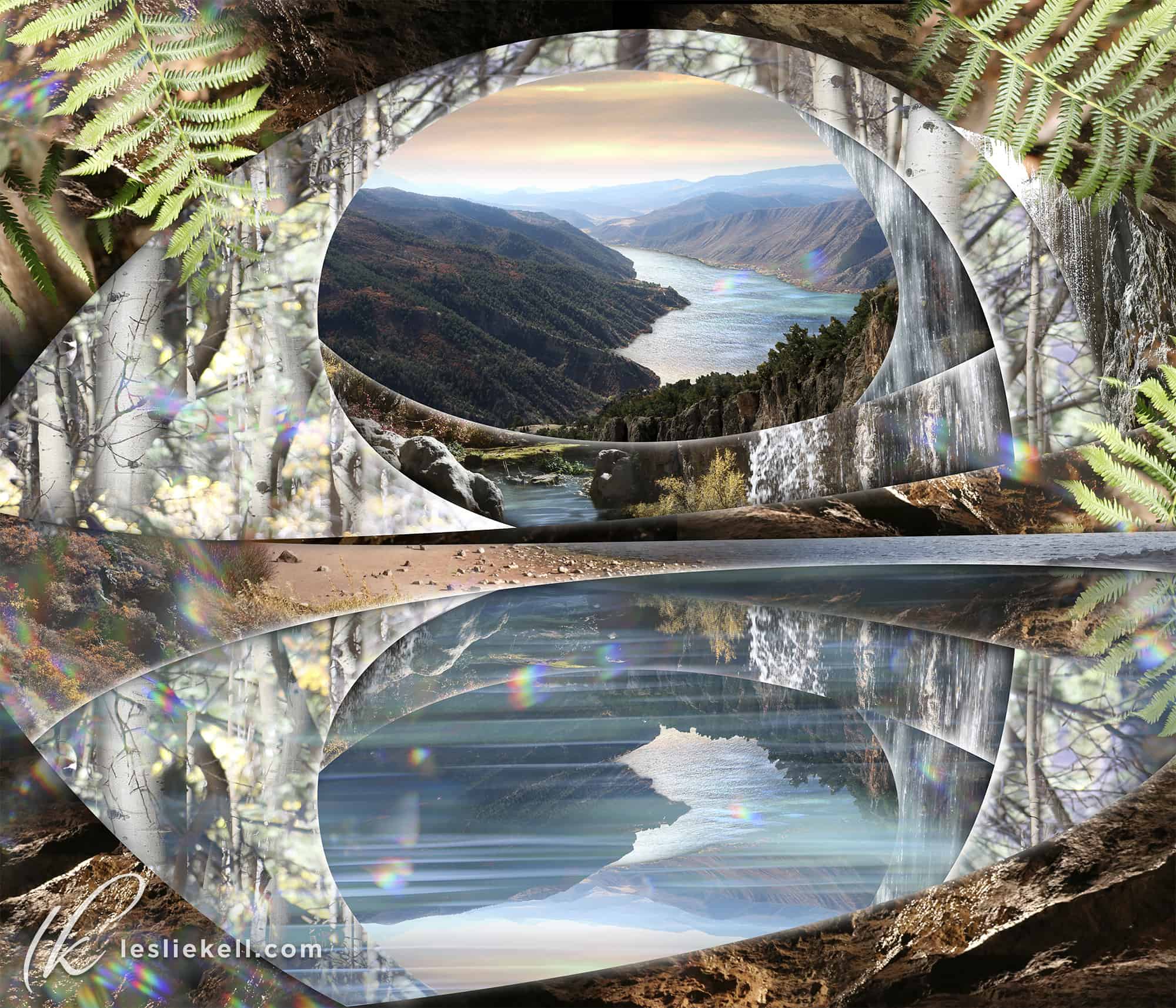 Leslie Kell: I Held My Breath
---
I Held My Breath
Leslie Kell
Digital photo collage
Prints mounted on richly stained cradle boxes with a shiny resin overlay.
Title is inspired by the lyrics of "On The Way Home" by Neil Young.
6" x 12"
Photos are from Colorado in the Glenwood Springs area.
As always, my goal is to create imagery that draws you in and leaves you with a feeling of discovery. In this series I've used shapes borrowed from caves and passage ways to show a unique vantage point that allows you to experience one space while peering into another.
Get to Know the Austin Artist:
The artworks I create are visual journeys that begin with my photography, which is digitally composed into the patterns of my designs. As the photos are layered and manipulated into the drawings; the imagery interacts to create the highlights, shadows, contours, and textures of the artwork and a surreal environment begins to emerge. The more you look, the more you see.