---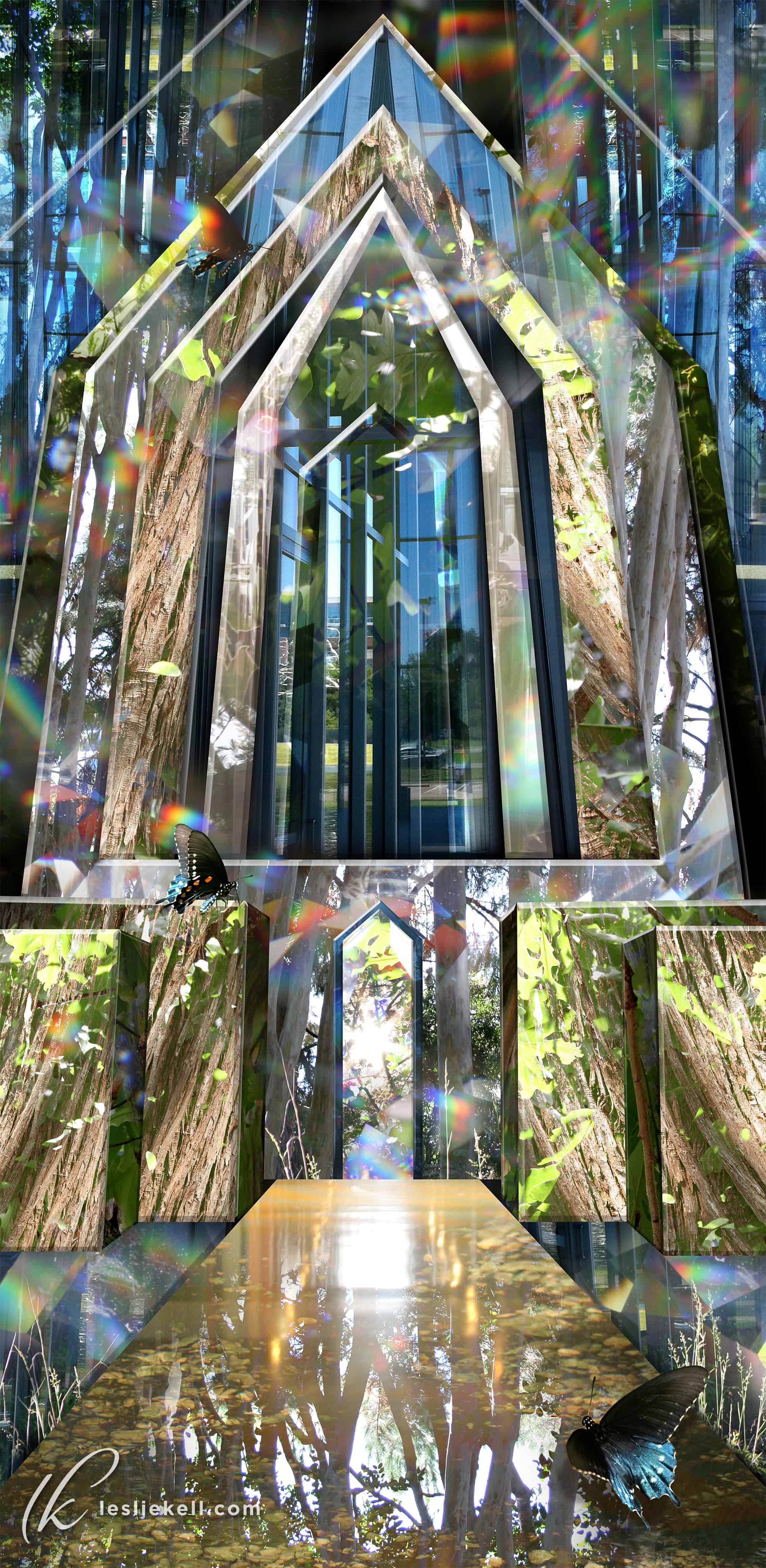 Leslie Kell: What Have I Done?
---
What Have I Done?
Leslie Kell
Digital photo collage
Prints mounted on richly stained cradle boxes with a shiny resin overlay.
The title was inspired by "Once in a Lifetime" by The Talking Heads.
6" x 12"
This series continues my love affair with architecture and surreal landscapes. The drawings for this collection were inspired, in some part, by fantasy settings in Minecraft. I've used photos of water, crystals, and glass buildings, mixed with trees and river stones. You'll also see a trio of butterflies gracing the design.
I've combined the natural elements with modern architectural images to create a space that feels fragile in the moment and fantastical in it's essence.
Get to Know the Austin Artist:
The artworks I create are visual journeys that begin with my photography, which is digitally composed into the patterns of my designs. As the photos are layered and manipulated into the drawings; the imagery interacts to create the highlights, shadows, contours, and textures of the artwork and a surreal environment begins to emerge. The more you look, the more you see.