---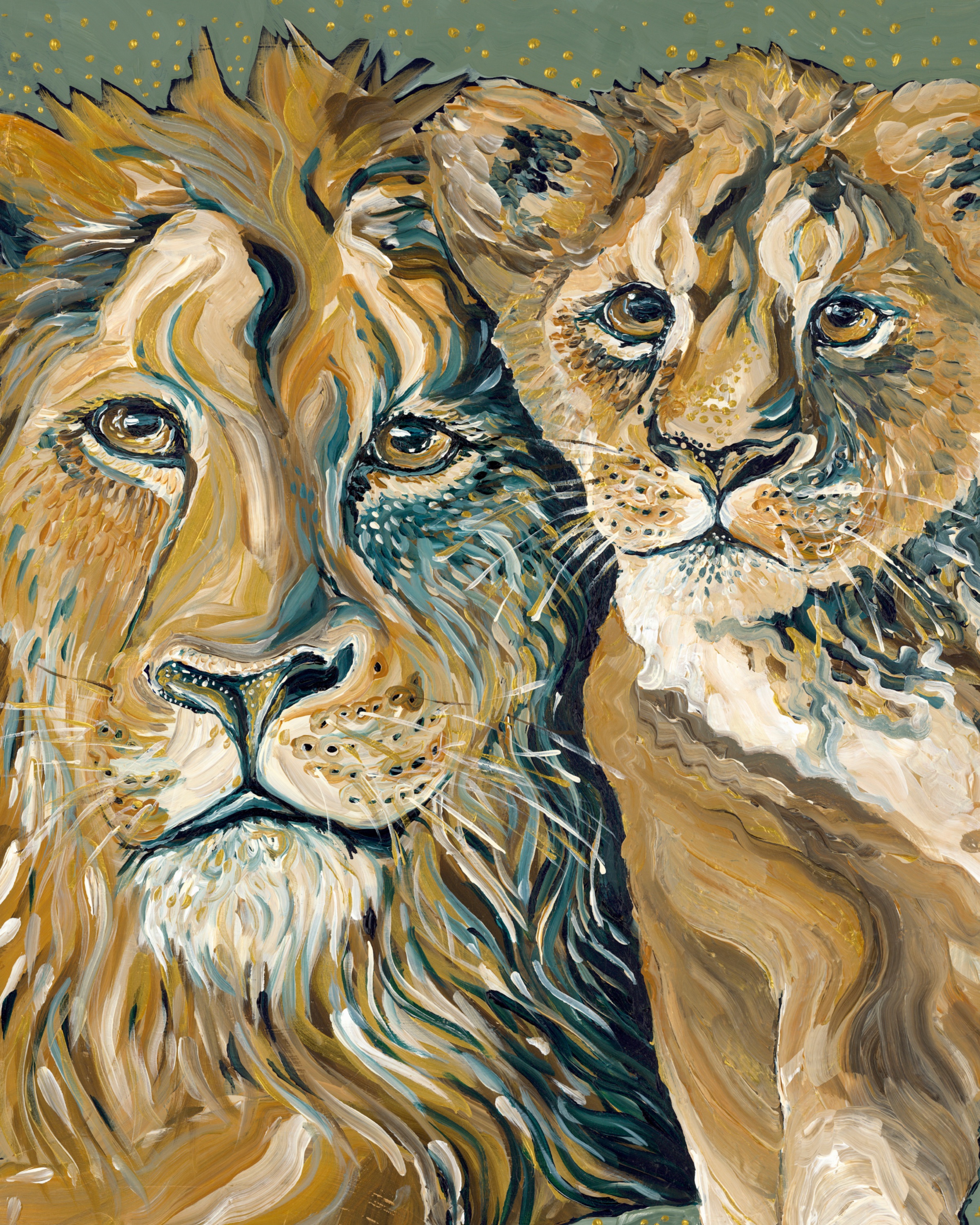 Kate Fitzpatrick: Lion and Cub Print
---
Lion and Cub 
Kate Fitzpatrick
8" x 10" Digital reproduction (paper)
Lion and Cub portrait. 
Get to Know the Austin Artist: 
Kate Fitzpatrick is a painter, illustrator, and animal lover. Her work is inspired by animal stories and the beauty of the wild world. She loves strong coffee, true crime podcasts, and spending time with her loves - cats Tim Riggins and Leslie Knope, dachshund Petey, and her wonderful partner Bobby.