---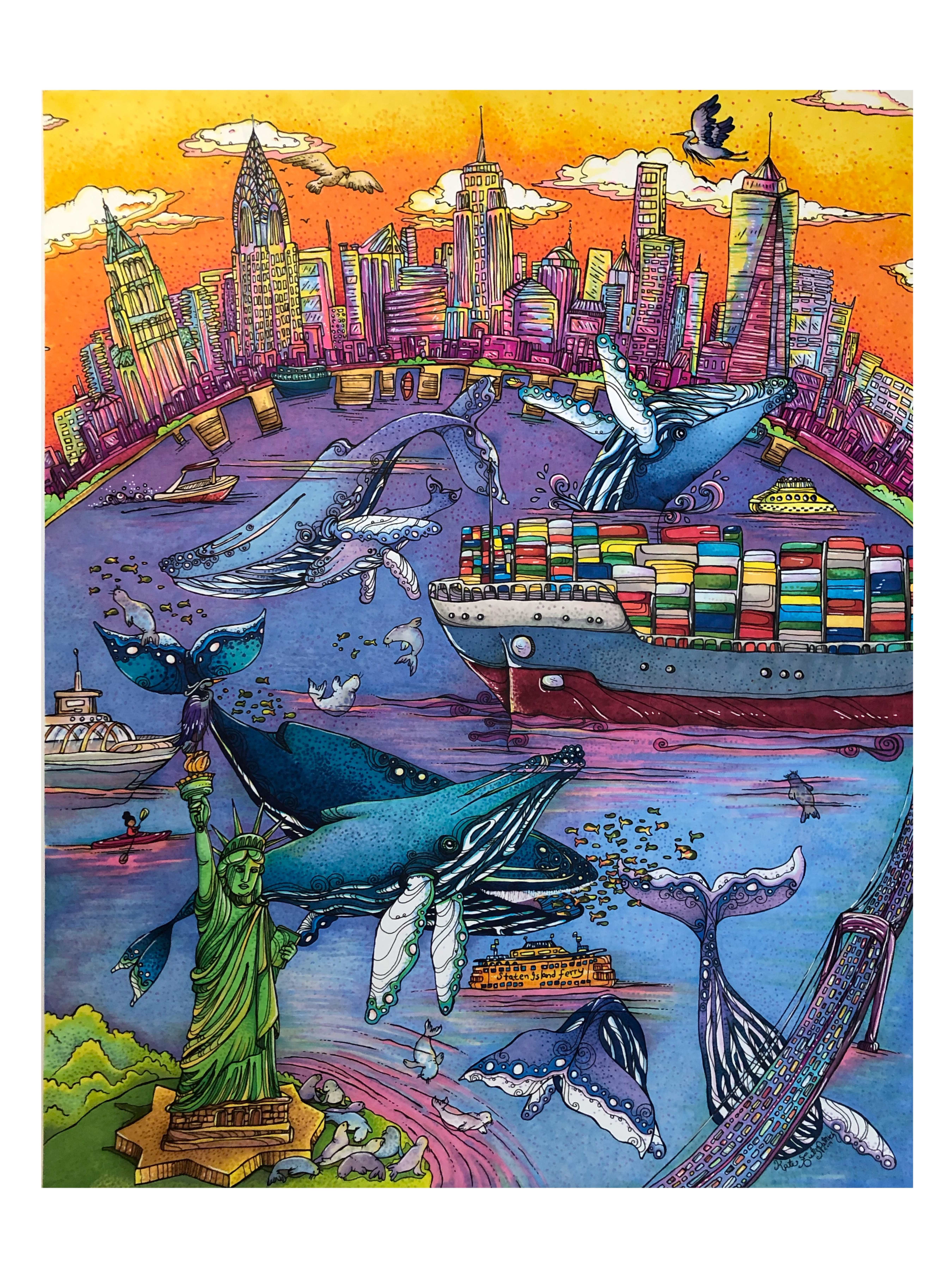 Kate Fitzpatrick: Return of the Whales Print
---
Return of the Whales 
Kate Fitzpatrick
11" x 14" Digital reproduction (paper)
This illustration is based on the resurgence of humpback whales in the waters around New York City. This is an amazing and complicated place for them to be. Amazing because it speaks to the success of years of citizen scientists making a push to clean the bay. Complicated because it's also one of the busiest waterways in the world and whales are up against massive ships, propellers, anchors and more. But. Progress is progress and the increased sightings of whales is something to celebrate!
Get to know the Austin Artist:
Kate Fitzpatrick is a painter, illustrator, and animal lover. Her work is inspired by animal stories and the beauty of the wild world. She loves strong coffee, true crime podcasts, and spending time with her loves - cats Tim Riggins and Leslie Knope, dachshund Petey, and her wonderful partner Bobby.