---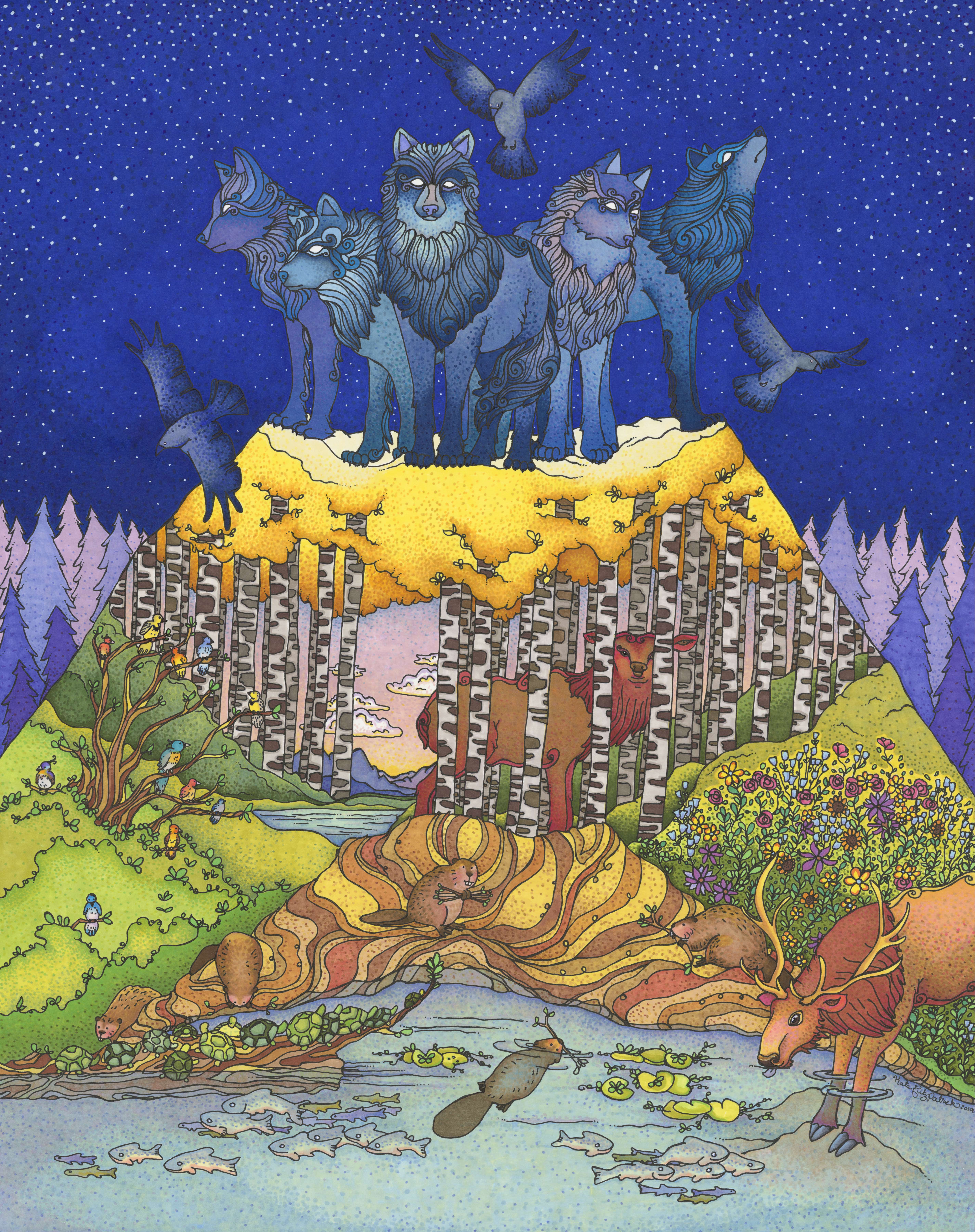 Kate Fitzpatrick: Yellowstone Print
---
Yellowstone 
Kate Fitzpatrick
11" x 14" Digital reproduction (paper)
This illustration is based on the 1995 reintroduction of wolves to Yellowstone National Park. The wolves brought elk numbers down, which allowed aspen trees to flourish; this brought beavers back to streams to make dams. The dams created calm water for fish, fowl, and salamanders to live. Wildflowers blossomed and the songbird population increased. Yellowstone thrived.  
Get to know the Austin Artist:
Kate Fitzpatrick is a painter, illustrator, and animal lover. Her work is inspired by animal stories and the beauty of the wild world. She loves strong coffee, true crime podcasts, and spending time with her loves - cats Tim Riggins and Leslie Knope, dachshund Petey, and her wonderful partner Bobby.