---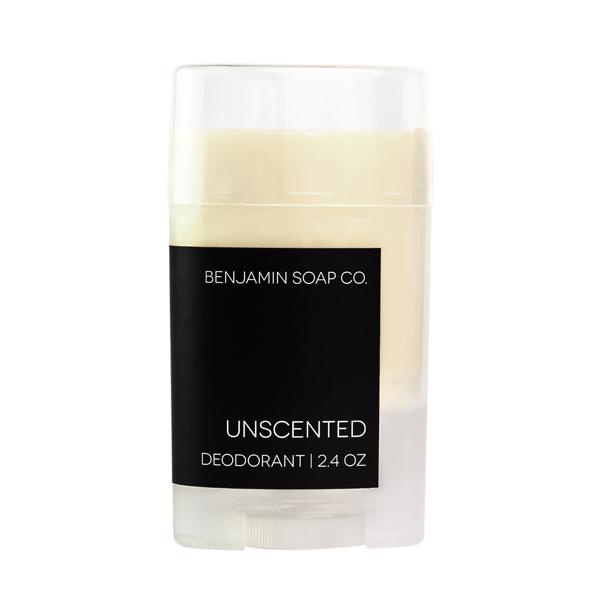 Benjamin Soap Co: Deodorant: Woodberry
---
Woodberry Deodorant
Benjamin Soap Co
Austin Tx Company
Our 2.45 oz hand poured deodorant is made all natural ingredients and contains no aluminum.
Contains: Coconut oil, beeswax, shea butter, arrowroot powder, baking soda, and essential oils.
This product is not an antiperspirant. It is an antimicrobial deodorant that keeps you from getting smelly. Body odor is not caused by your sweat, it is actually caused by the bacteria that lingers in your armpits. Odor occurs when the bacteria starts to metabolize the sweat. No bacteria means no smell.
Get to Know the Austin Artist: Jae Benjamin of Benjamin Soap Co
"Our process is focused on appreciating the simplicity and beauty in nature. Each product from our cold process soaps to our hand poured soy candles is handcrafted in small batches. We use plant based oils, 100% pure soy wax, which is sourced from Canadian grown soybeans, wild crafted and homegrown organic herbs. We use minimal packaging that is recyclable and biodegradable. We support and collaborate with local makers sourcing ingredients like raw honey, freshly roasted coffee beans, craft beers, Texas wines, and even distilled spirits."-Jae Benjamin