---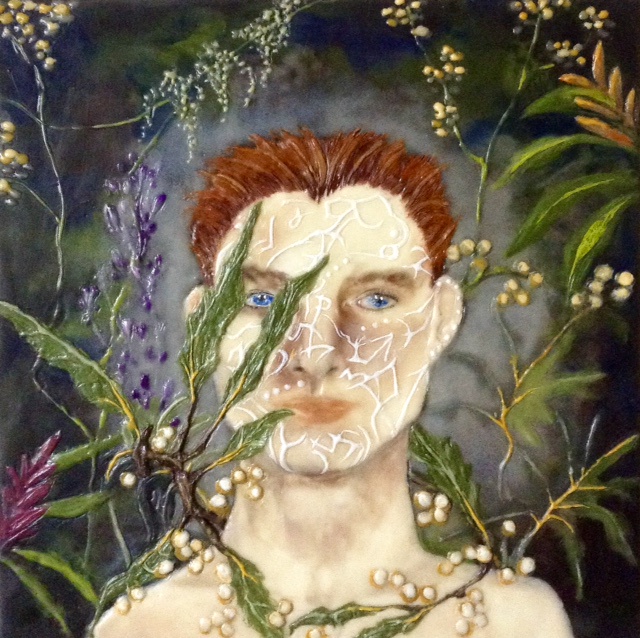 Bryan Macilko: First
---
First
Bryan Macilko
Encaustic over Claybord
12" x 12" (framed 14" x 14")
The idea of the noble savage is a literary character that is not corrupted by civilization and represents the innate goodness of mankind.  This portrait represents that goodness in a vibrant, lush jungle and his need to express his place within the environment as expressed by the ancient hieroglyphics on his face.
Get to Know the Austin Artist: Bryan Macilko
"I am an encaustic artist. This is a realization I came to understand when out on walks of creative inspiration. I find myself re-interpreting the world around me in wax and re-imagining textures I see as impastoed wax."