---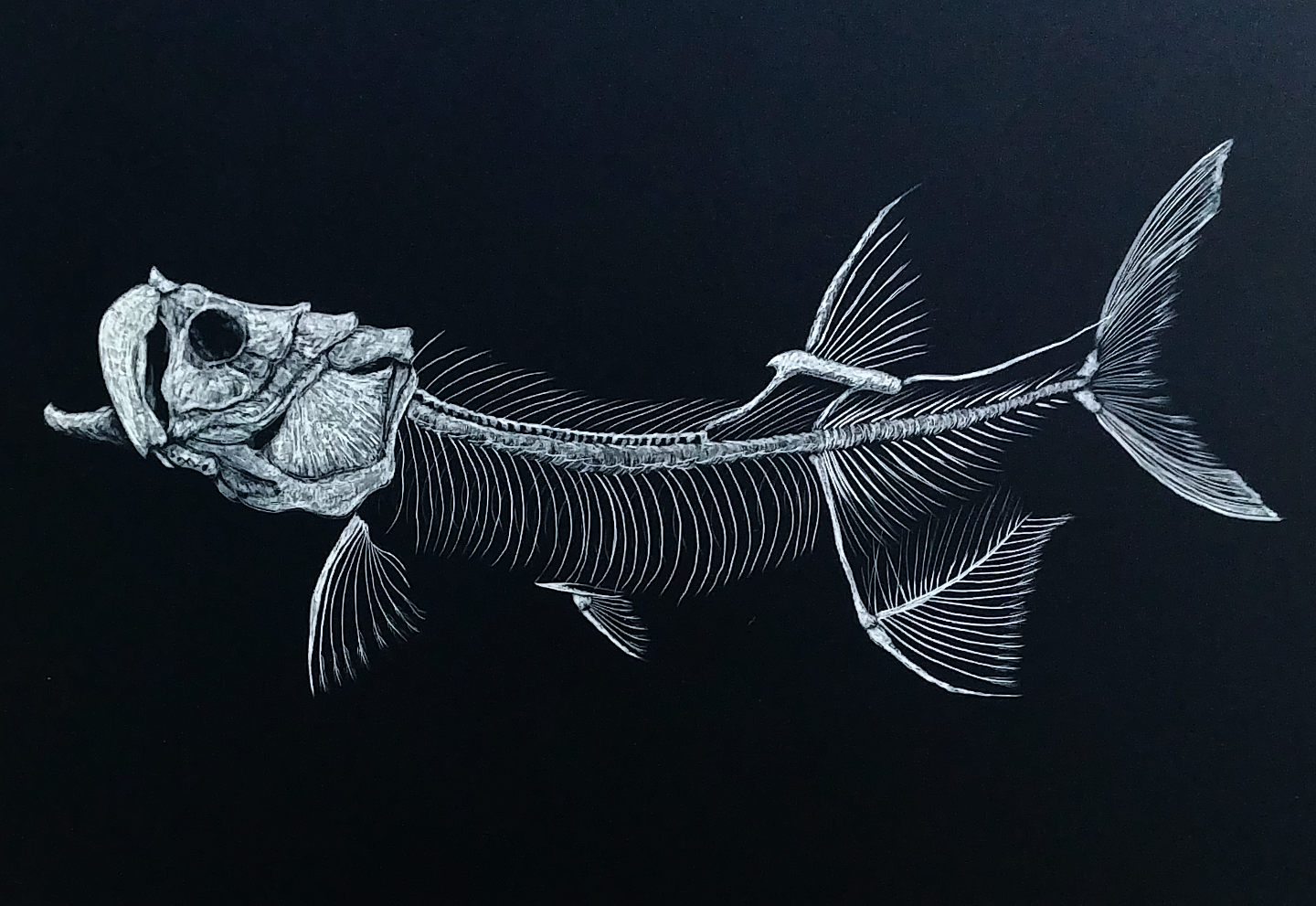 Connor Teseny: Tarpon (8x10 Print)
---
Tarpon
Connor Teseny
8" x 10" Print
I've always found skeletons very interesting. Especially those of fish. They have such a unique structure that holds them together. I decided to do this tarpon (king of the minnows) as its one of my favorite fish!
Get to Know the Austin Artist: Connor Teseny
Nature has always been my biggest inspiration. My goal is to replicate the beauty of wildlife in as many different media as I can.