---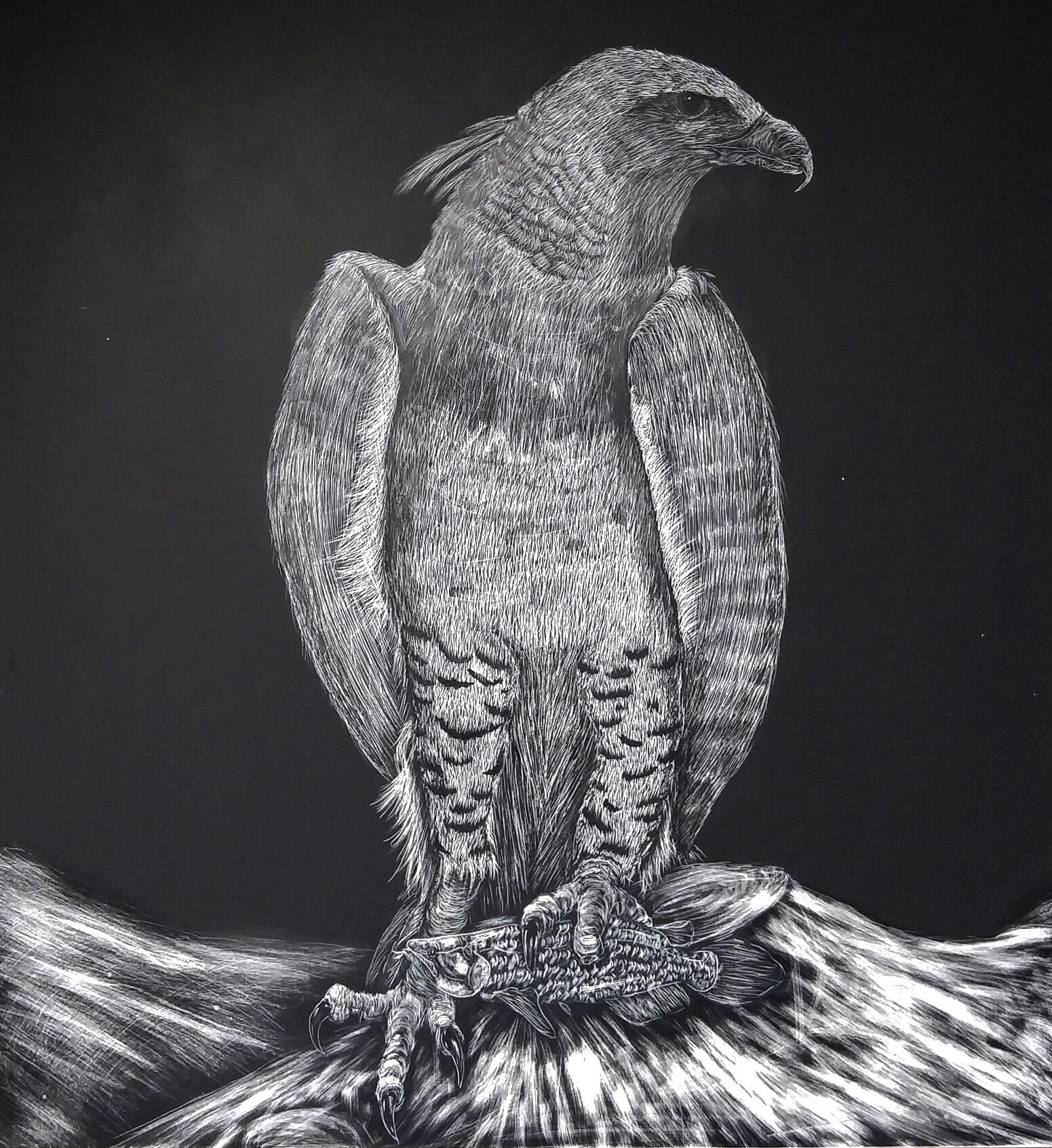 Connor Teseny: The Hunter (11x14 Print)
---
The Hunter (Harpy Eagle)
Connor Teseny
11" x 14" Print
I love birds of prey. The Harpy eagle has always been a bird I've been in awe of. They're huge powerful birds but they're so elegant and delicate at the same time. I wanted to capture that in this piece showing a Harpy eagle perched high up with an arowana it had just caught.
Get to Know the Austin Artist: Connor Teseny
Nature has always been my biggest inspiration. My goal is to replicate the beauty of wildlife in as many different media as I can.