---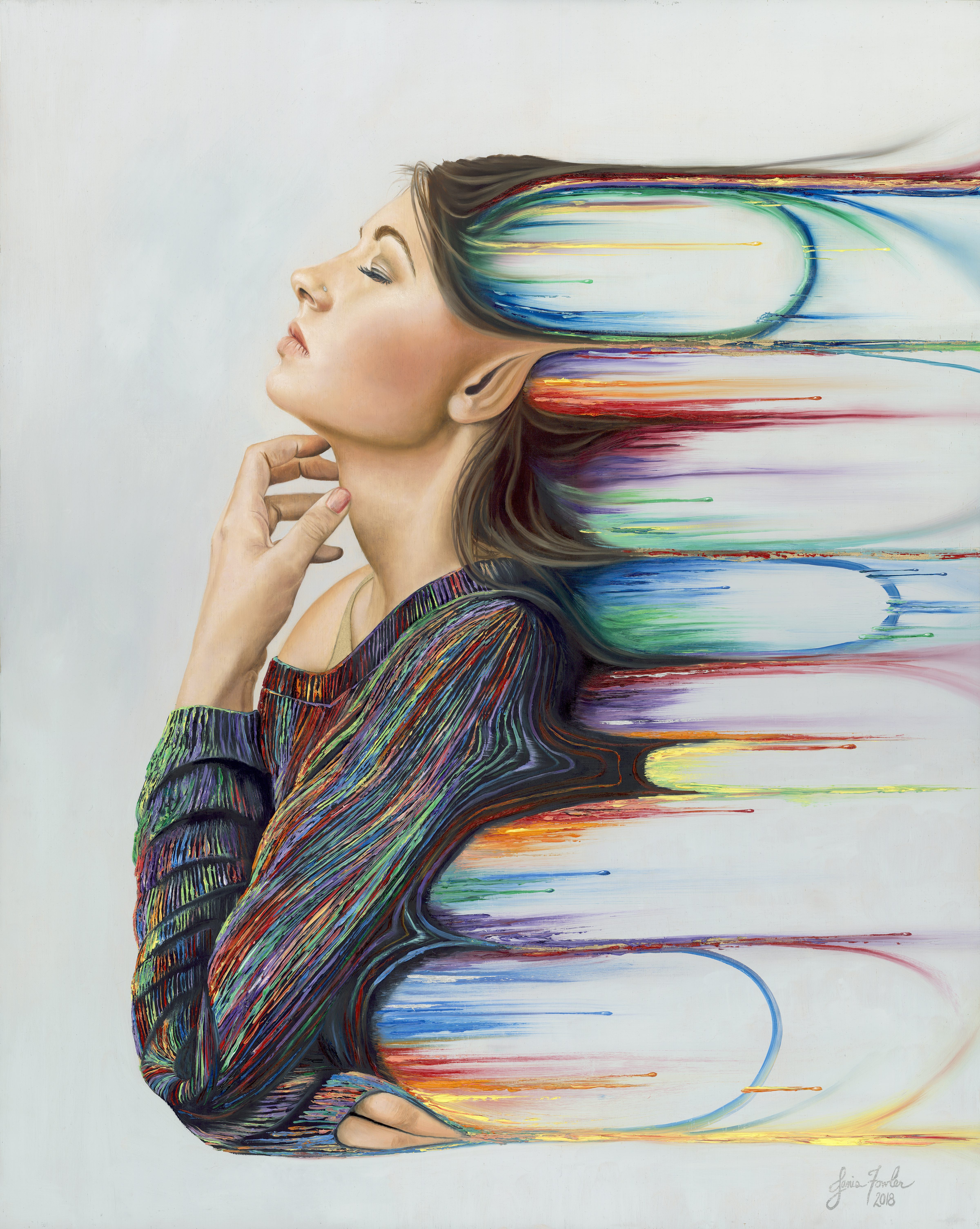 Janis Fowler: Dissolve Print
---
Dissolve
Janis Fowler
11" x 14" Print
A woman allows herself a moment of quiet meditation, while the vibrant colors of her thoughts and experience of being dissolves away from her.
Get to Know the Austin Artist: Janis Fowler
I'm an artist living on the east side of Austin. I am currently striving to celebrate femininity and what it means to experience life as a woman by using expressions of color and distortions of form. One could call it a walk on the feminine side. I aim to highlight the pleasures and beauty as well as the guttural, frightening aspects of being a woman through painting and mixed-media.