---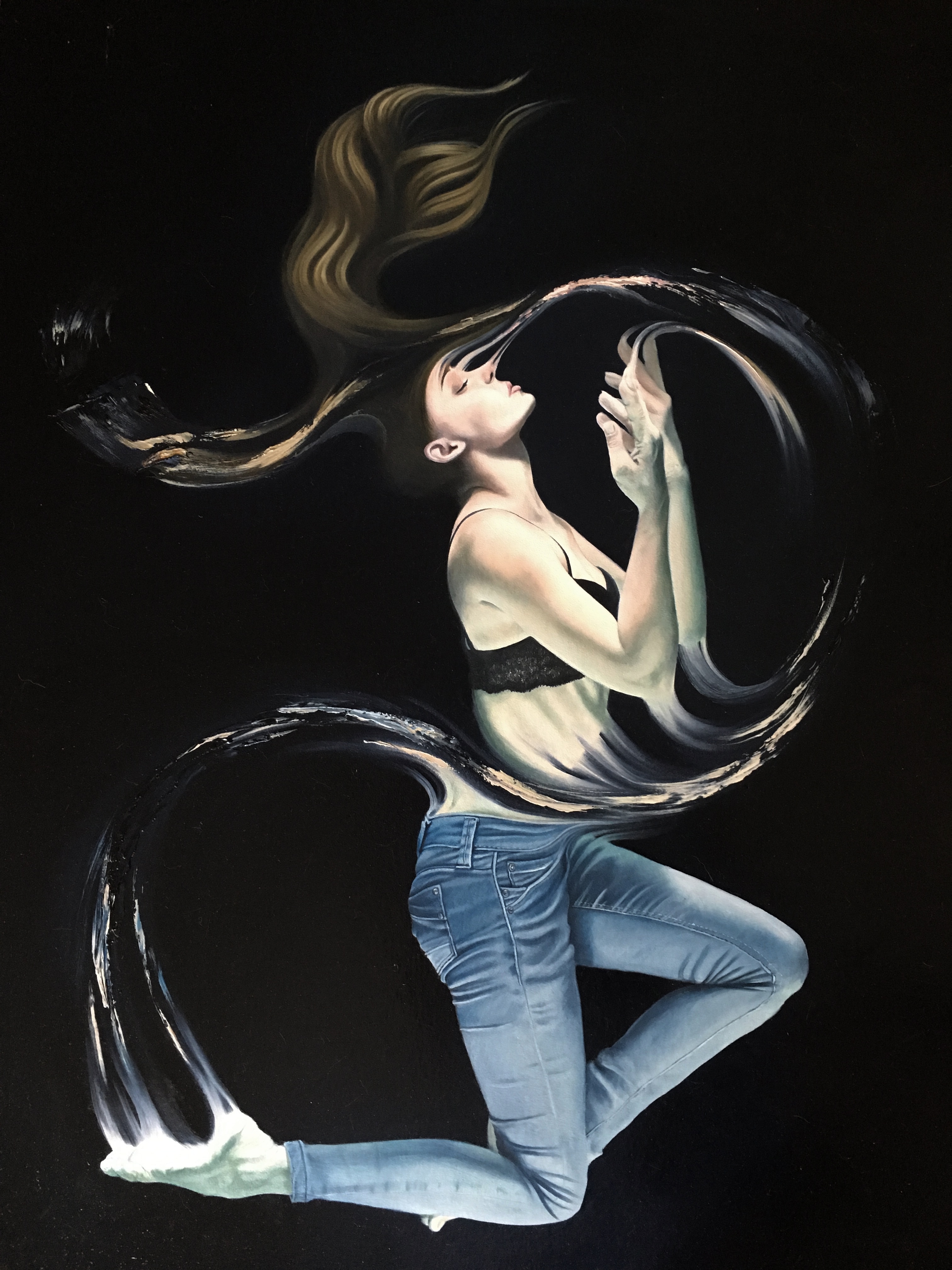 Janis Fowler: Metamorphosis
---
Metamorphosis
Janis Fowler
Oil on wood panel
24" x 30"
A woman, suspended, undergoes a transformation. She peacefully accepts the transition while swiftly dissolving into globs of paint.
Get to Know the Austin Artist: Janis Fowler
I am an artist residing and working on the East Side of Austin. I love to work in oils, gouache, resin, and a variety of other media. My art is driven by a love of the natural world, and many of my works are a celebration of living beings, beautiful environments, or the human psyche.