---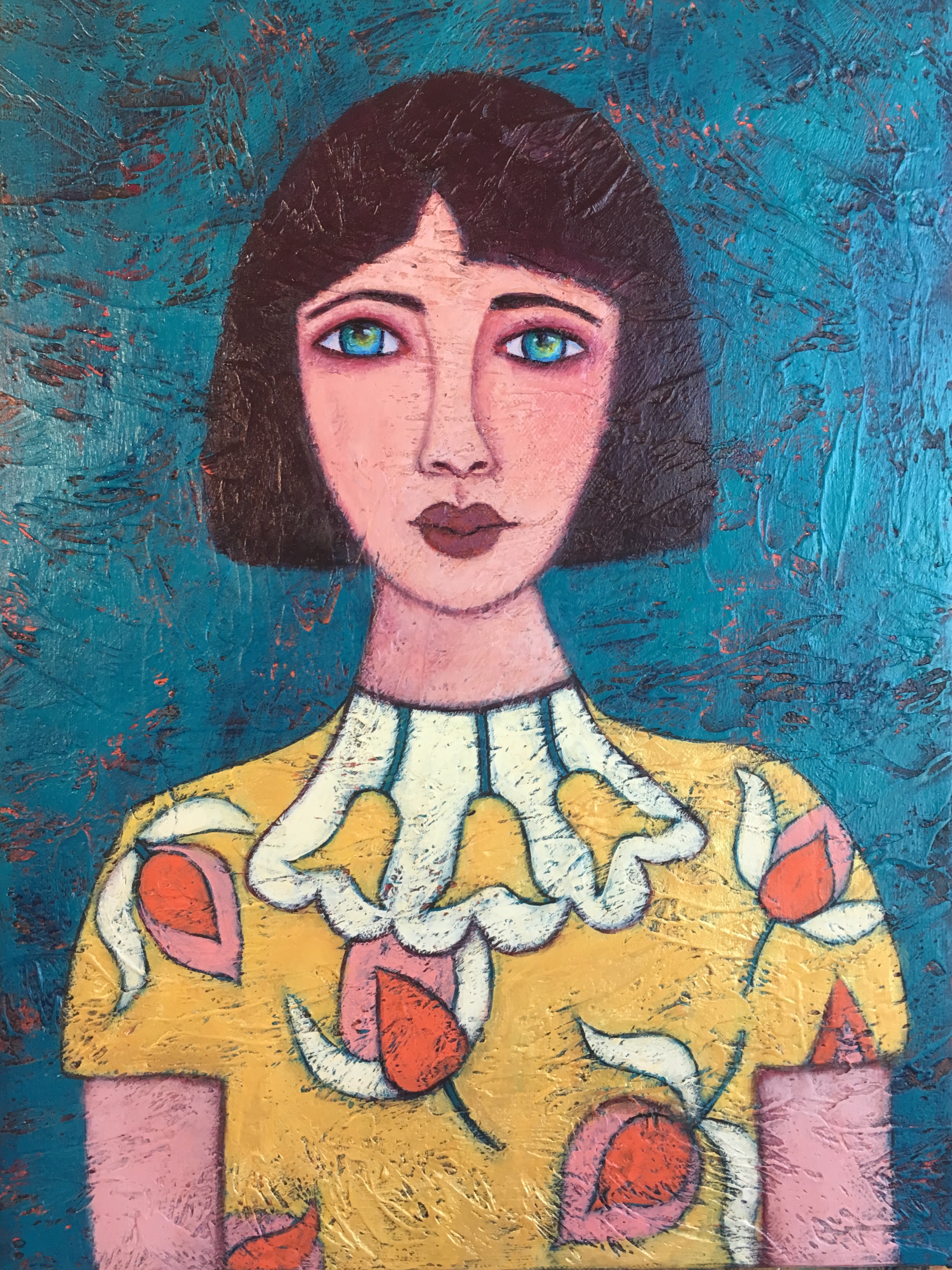 Joy Tringo: I'm Worthwhile Too
---
I'm Worthwhile Too
Joy Tringo
acrylic with texture on canvas
12" x 16"   
Never let someone make you feel small or worthless.  Life is way to short.
Get to know the Greater Austin Artist:  I'm a self taught artist living in Georgetown, Tx.  I moved here in 2014 with my husband and daughter. We have lived in many states across the United States due to the fact my husband is in the military.  I fell in love with Texas the moment I got here.
I usually paint with acrylic on a textured canvas.  But, over the past year I've experimented with watercolors, ink, gouache, and colored pencils to push my creative side.  I find inspiration the most in people and flowers.