---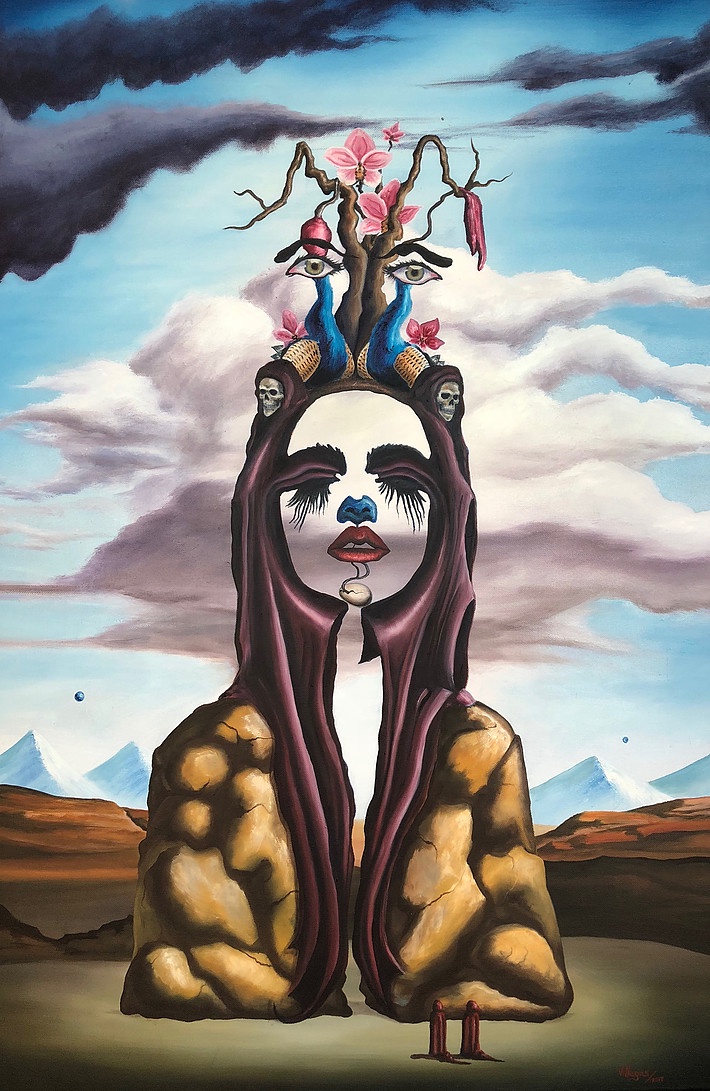 Juan Villegas: Pillars of the Serendipitous (Print)
---
Pillars Of The Serendipitous
Juan Villegas
12" x 18" Print
Description:
All the fortunate discoveries that change one's life.
The pillars serve as protectors and guardians of one's positive manifestations. Even though fear and mortality are often burdens to the self, the birds are watchers and warn ahead about any troubles or dangers, they lend one the powers to find the truth and discern in any situation that needs clarification. They tap into the divine, and expand understanding beyond one's own limitations.
​Get to Know the Austin Artist: Juan Villegas - Not a single day goes by where I'm not exploring ideas in my mind, imagination is a beautiful thing. I can't keep my hands still, and you'll usually catch me stroking my beard looking at work that inspires me and makes me wonder.