---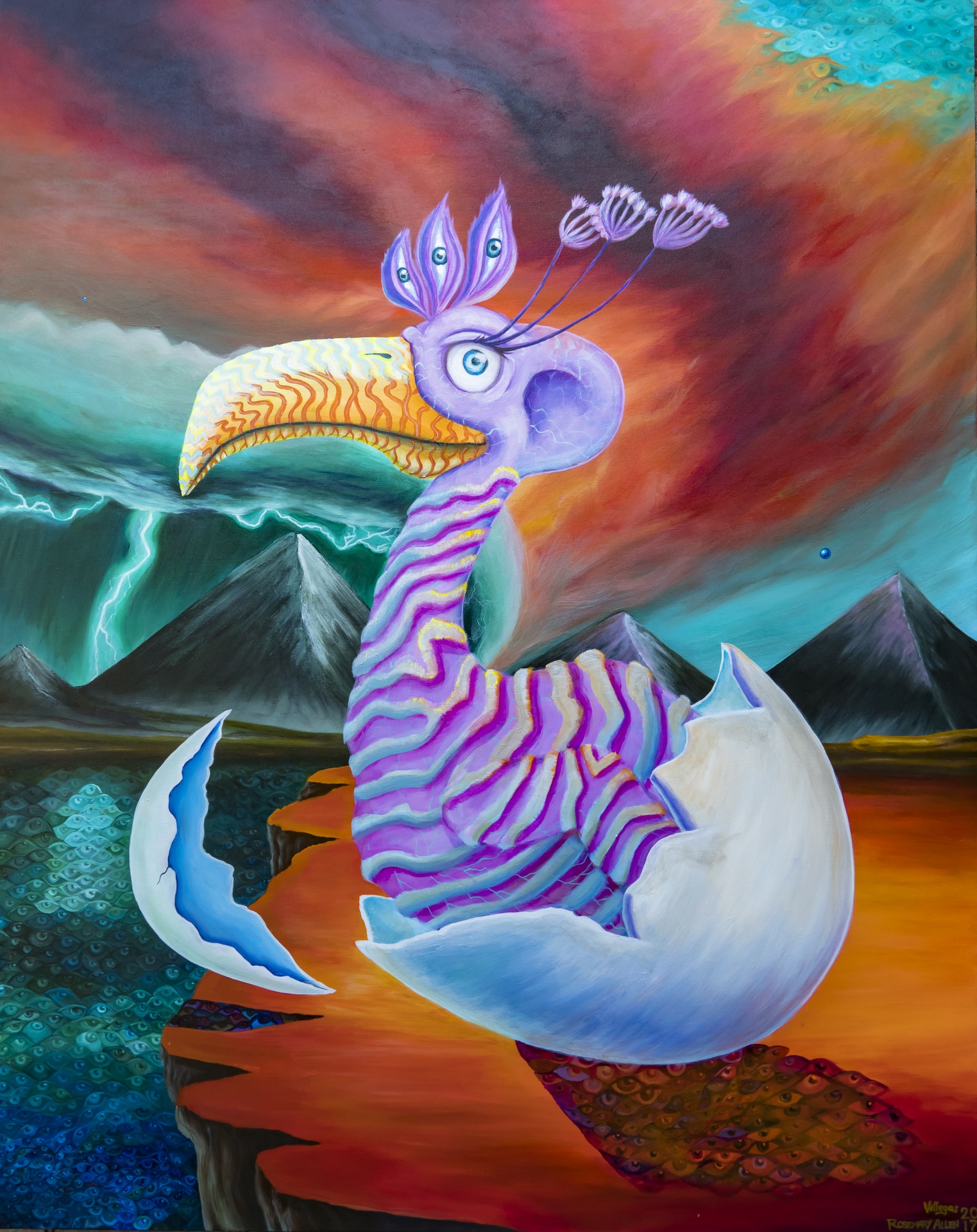 Juan Villegas & Rosemary Allen: Aegypius Monachus (Print)
---
Aegypius Monachus
Juan Villegas & Rosemary Allen
12" x 18" Print (signed)
The vulture is a symbol of death and rebirth. It also represents purification and new vision. Its role in many origin myths and it's presence in art reflect it's positive and transforming qualities and the importance of these qualities in the cosmological structure. It's mythic roles and it's natural history show it's importance and its connotations for the Classic Maya and other Pre-Columbian peoples. This bird has been an important shamanic symbol associated with highness and brightness. It is not only a symbol of death but a transformer of death. The symbolism of vulture was found to be used in many sacrificial offerings. Vulture comes in at a time when you will be noticed more for what you do than how you appear. With it's lack of voice it expresses the importance of performing rather than talking about performing. The age old tale of the vulture inspired us to decorate this baby vulture's head with beautiful feathers. He is a symbol of awakening and a birth of new beginnings.
Get to Know the Austin Artists:
Juan Villegas - Not a single day goes by where I'm not exploring ideas in my mind, imagination is a beautiful thing. I can't keep my hands still, and you'll usually catch me stroking my beard looking at work that inspires me and makes me wonder.                                          
Rosemary Allen - My mystical work invokes the power to heal and transform you, the subject matter portrays a direct reflexion of self work and emotional processing. I believe art is a meditative practice, and the energy a painting radiates directly affects the viewer's psyche. Each of my spirit animal paintings represent a state of transformation and growth, they assist in the progression of maturity and awareness of the human experience.