---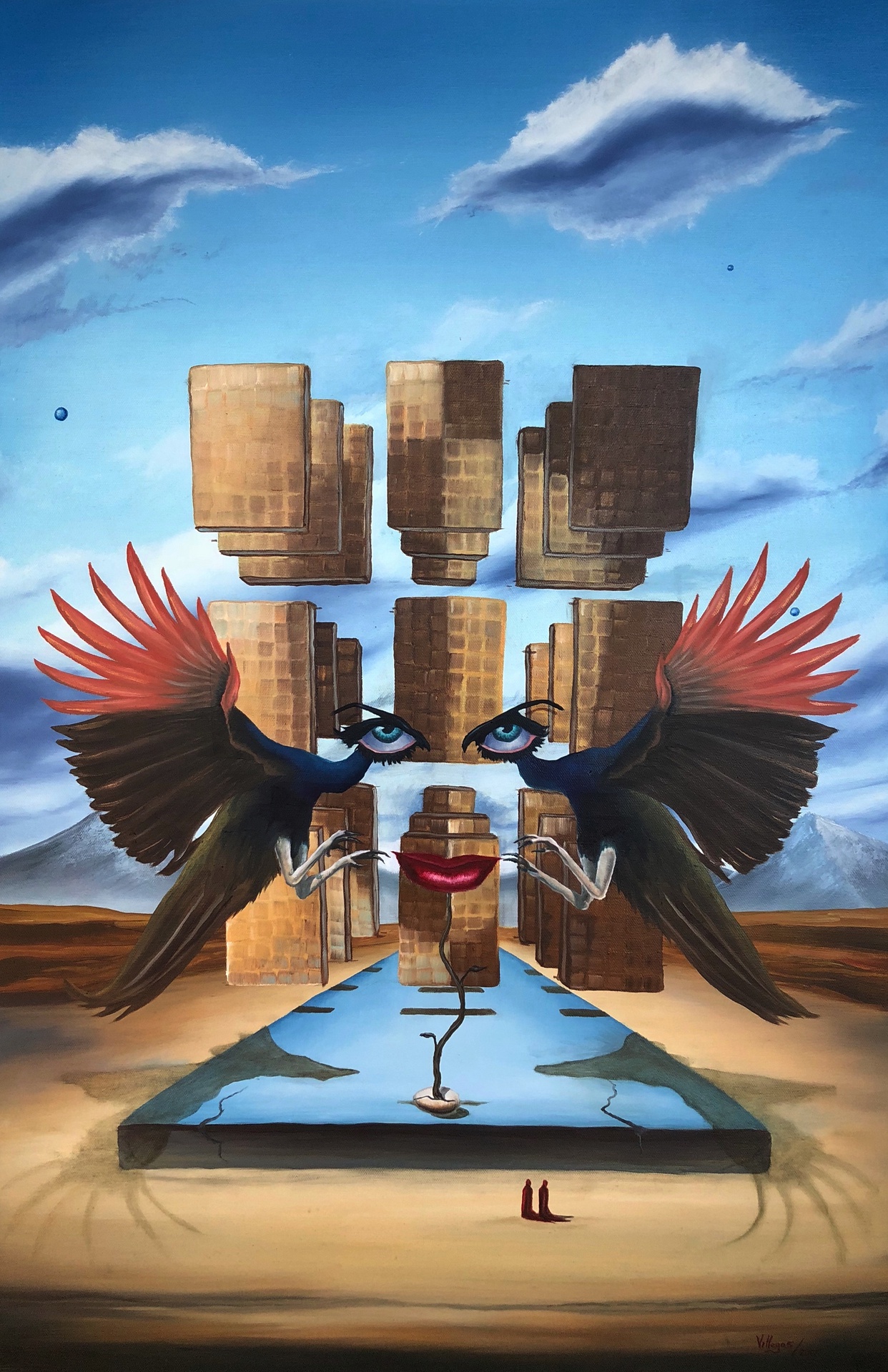 Juan Villegas: The Twins (Print)
---
The Twins
Juan Villegas
12" x 18" Print
Description: Restoring balance in a world of madness.
Inspire oneself and inspire others, lead by example. The birds teachings serve to encourage happiness in one's own skin and shed any guilt about one's true self, to remove masks and to be authentic. When there is integrity within oneself, criticisms and judgment are only a reflection of the outside world's negativity, trying to invade the self and break it down. Radiating positive inspiration will bring authenticity and truthfulness to the lost and broken.
Get to Know the Austin Artists: Juan Villegas - Not a single day goes by where I'm not exploring ideas in my mind, imagination is a beautiful thing. I can't keep my hands still, and you'll usually catch me stroking my beard looking at work that inspires me and makes me wonder.