---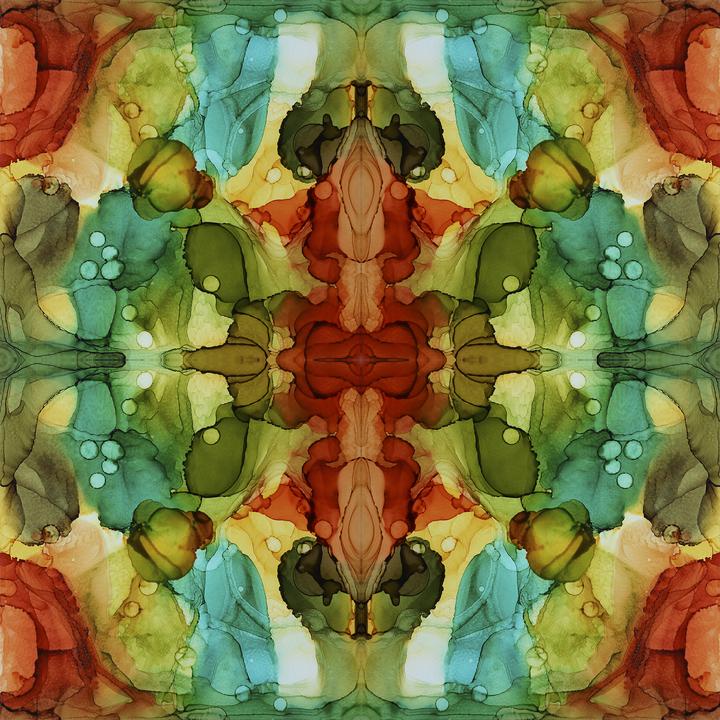 Julie Pelaez: Kaleidoscope IV
---
Kaleidoscope IV
Julie Pelaez
20" x 20" print  
Vibrant colors and fluid motion collide in this alcohol ink & rubbing alcohol print by Julie Pelaez. Inspired by a change in perspective.
Get to Know the Austin Artist: 
A lifelong trained artist, Julie grew up in the DC area and had a career in advertising before becoming a full time mom. At home with 2 boys, she found she desperately needed a creative outlet and the moment she stumbled upon Alcohol Inks, she knew she had found it. Julie enjoys teetering on the line between control and surrender while mixing and spreading inks. She also loves tennis, dark chocolate and a good happy hour cocktail.