---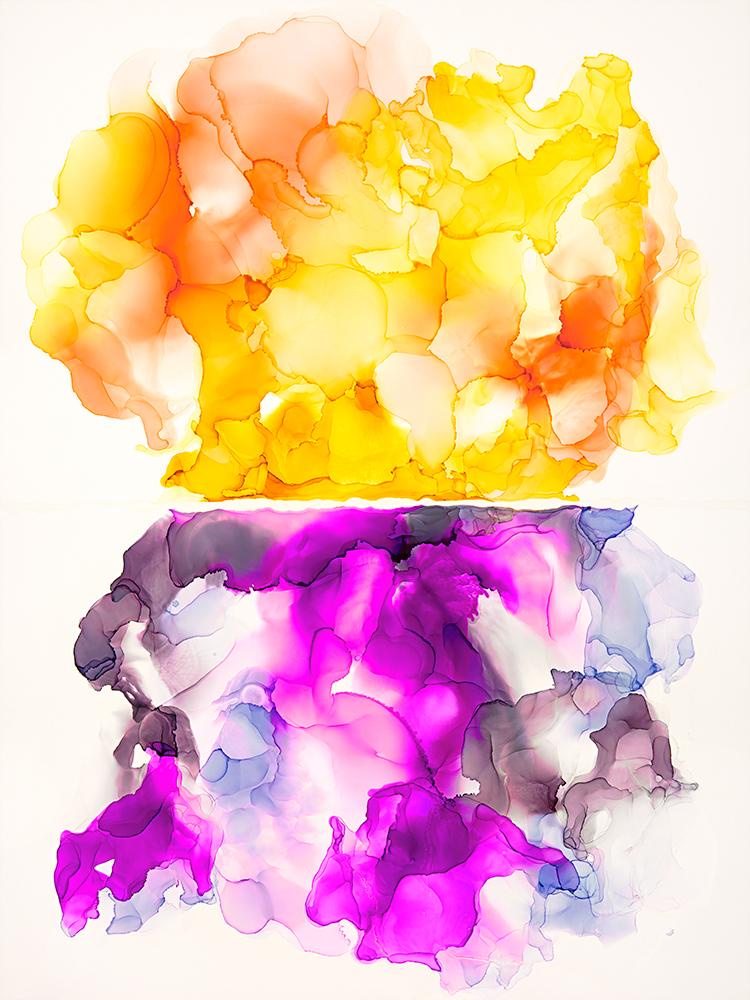 Julie Pelaez: Lifeline (Print)
---
Lifeline
Julie Pelaez
20" x 26" print  
Vibrant colors and fluid motion collide in this alcohol ink & rubbing alcohol print by Julie Pelaez. Created while a loved one was fighting for their life in a coma after a tragic accident. May this representation of his journey to touch the thin line between life and death and return to us serve as a daily visual reminder to not take life for granted. 100% of profits go to their family to help with medical expenses as he continues to recover.
Get to Know the Austin Artist: 
A lifelong trained artist, Julie grew up in the DC area and had a career in advertising before becoming a full time mom. At home with 2 boys, she found she desperately needed a creative outlet and the moment she stumbled upon Alcohol Inks, she knew she had found it. Julie enjoys teetering on the line between control and surrender while mixing and spreading inks. She also loves tennis, dark chocolate and a good happy hour cocktail.