---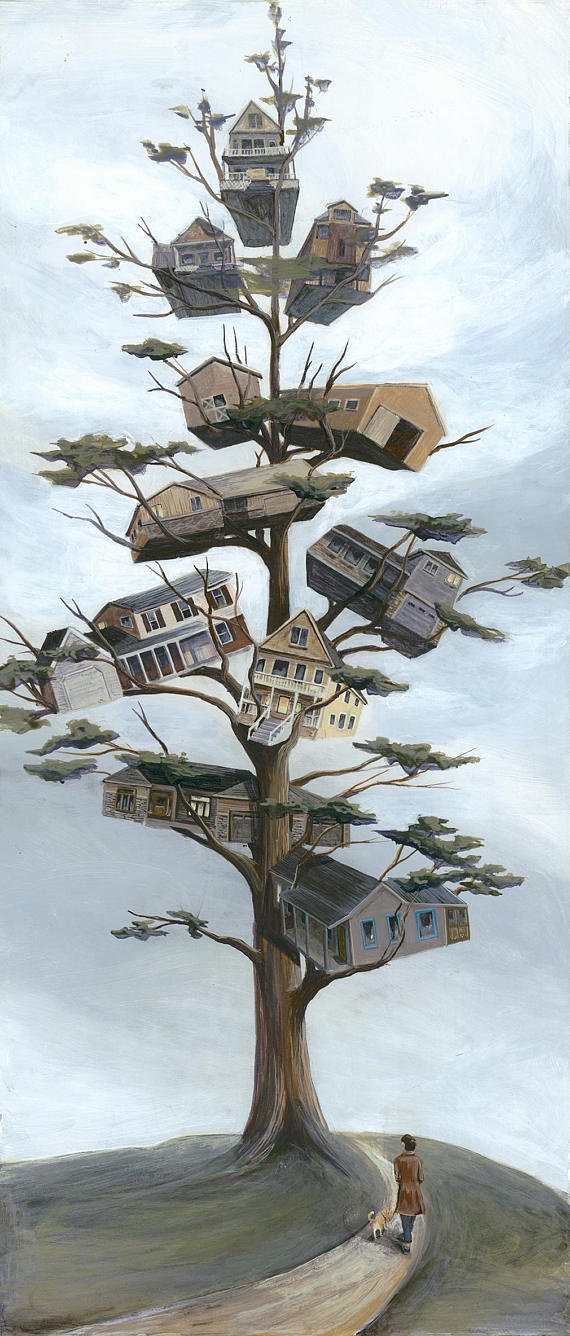 Katie Ryan Donohue: Heart Homes Print
---
Heart Homes
Katie Ryan Donohue
10" x 24" paper print
Description of Heart Homes:
A woman walks her dog along the path while her heart homes hang in the sturdy pine overhead.
Get to Know the Austin Artist: Katie Ryan Donohue
I have always felt a strong interest and connection to wild nature and animals of all kinds, both of which are constant themes in my paintings.
When I am not painting, drawing or teaching, I am spending time with my son, my dog and my husband.