---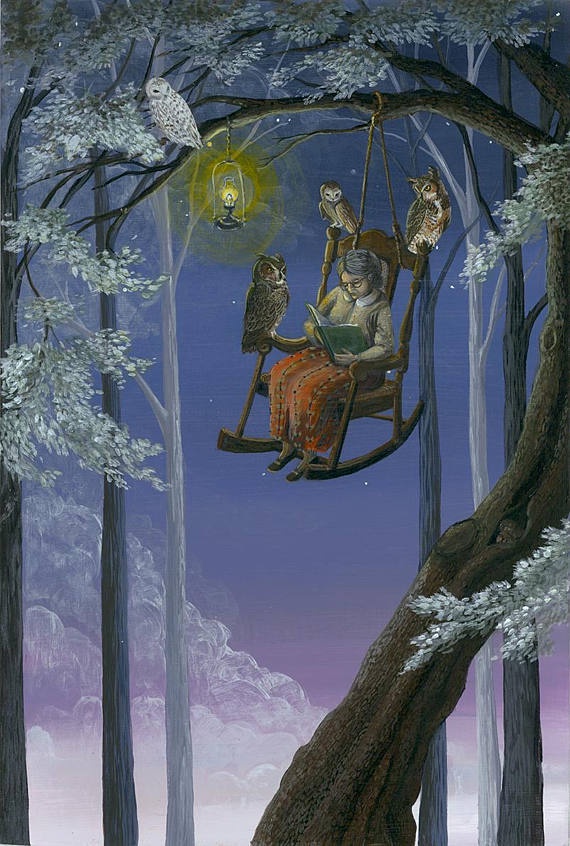 Katie Ryan Donohue: Wise Owls Print
---
Wise Owls
Katie Ryan Donohue
16.5" x 11"
Description of Wise Owls:
A whimsical image of a wise woman reading to curious owls high in the forest canopy. Archival inkjet giclee print on enhanced matte paper. 
Get to Know the Austin Artist: Katie Ryan Donohue 
I have always felt a strong interest and connection to wild nature and animals of all kinds, both of which are constant themes in my paintings. When I am not painting, drawing or teaching, I am spending time with my son, my dog and my husband.