---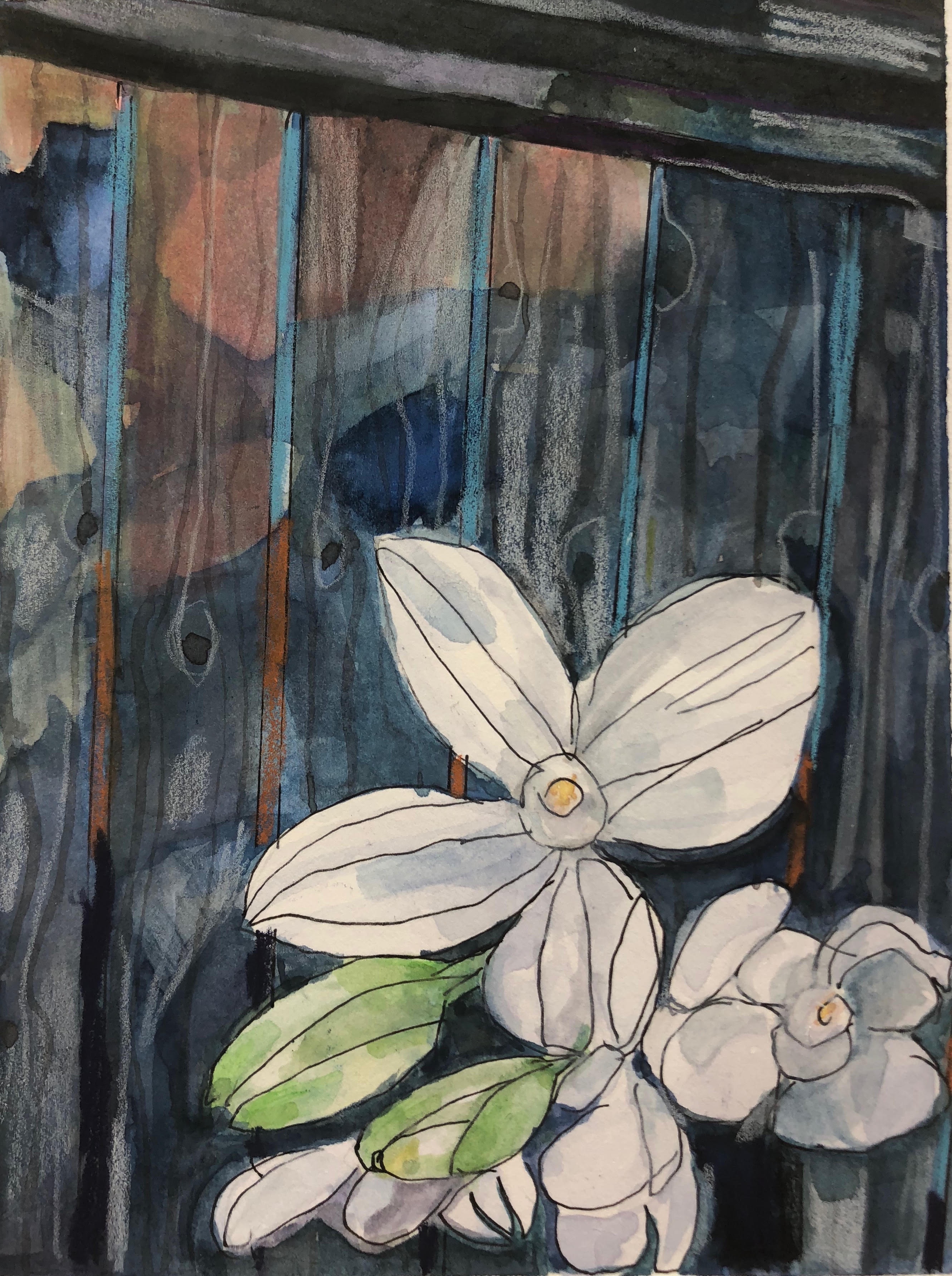 Kerry Hugins: Along the Fence
---
Along The Fence
Kerry Hugins    
Watercolor, illustration pen on watercolor paper
5.5"  x 7.5"  (framed 9" x 12")
I paint because painting brings joy.   I have a small studio and artist desk and I build my weeks schedule around the time I get to spend there.  My stronger abilities in my painting are my skill with color. Being in community is important to feeding my voice as an artist and I enjoy the platform of social media, because the isolation as a visual artist, is extinguished in a curated list of artists I follow.
Get to Know the Austin Artist:
Kerry is a long time contemporary watercolor artist living in Austin, TX. One of her many roles is currently a stay at home mom to a wild 4 year old.  Kerry finds creative inspiration by spending her days outside, running and painting methodically.