---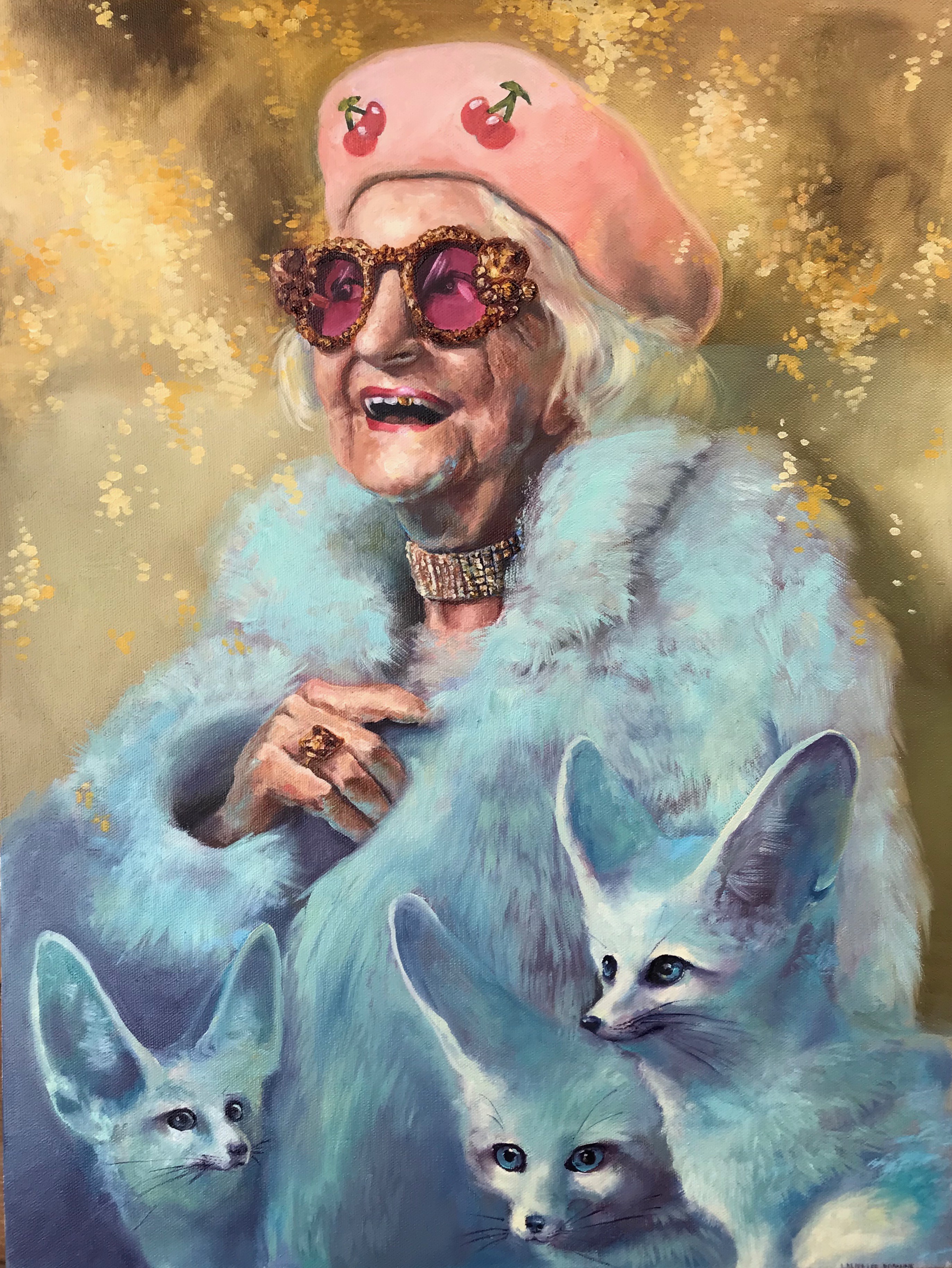 Laura Lee Romaine: Baddie and Friends
---
Baddie and Friends
Laura Lee Romaine    
Oil on canvas
18" x 24"
Baddie Winkle is an internet sensation who promotes body positivity and living every day of your life to the fullest. She's been stealing ur man since 1928.
Get to Know the Austin Artist:
I am figurative representational painter. I utilize symbolism and anthropomorphism to create whimsy with a dash of subversion. The more sparkle the better.