---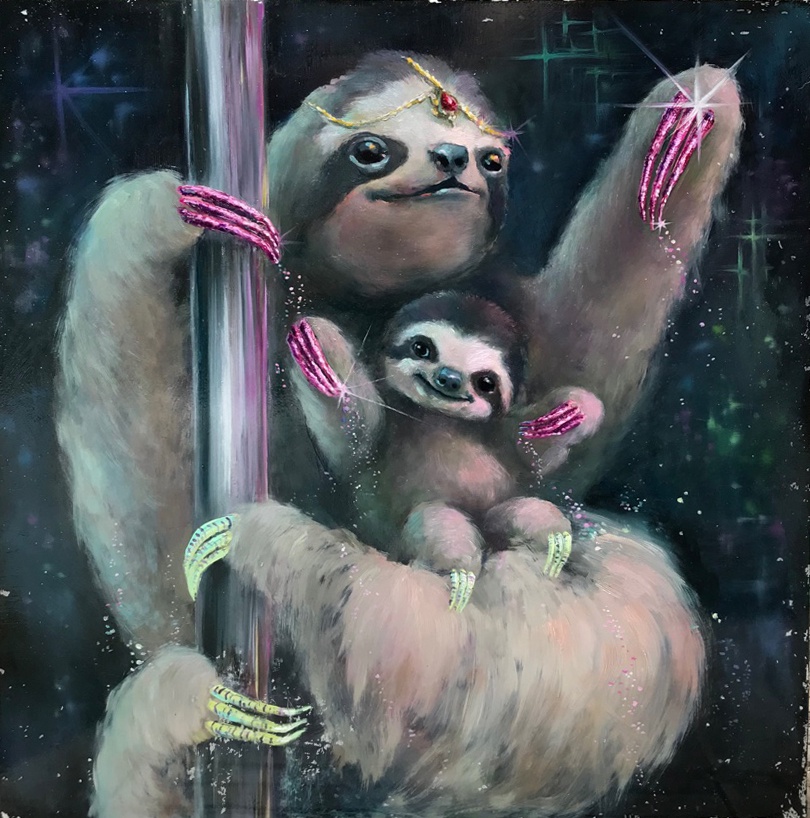 Laura Lee Romaine: Three-Toed Jersey Sloth
---
Three-Toed Jersey Sloth
Laura Lee Romaine    
Oil on wood panel
16" x 16"
I was once driving down the Jersey turnpike and I passed by a red corvette with nails much like these dangling out of the window. My first thought was "Is there a fancy sloth driving that car?" No, it was just a lady, but I still commend her dedication to impractical absurdity.
Get to Know the Austin Artist:
I am figurative representational painter. I utilize symbolism and anthropomorphism to create whimsy with a dash of subversion. The more sparkle the better.